Solar road stud
is a kind of solar road stud. Solar road studs shine on the reflector through the lamp, which produces the light of retroreflection. At night, solar road studs look like cat eyes.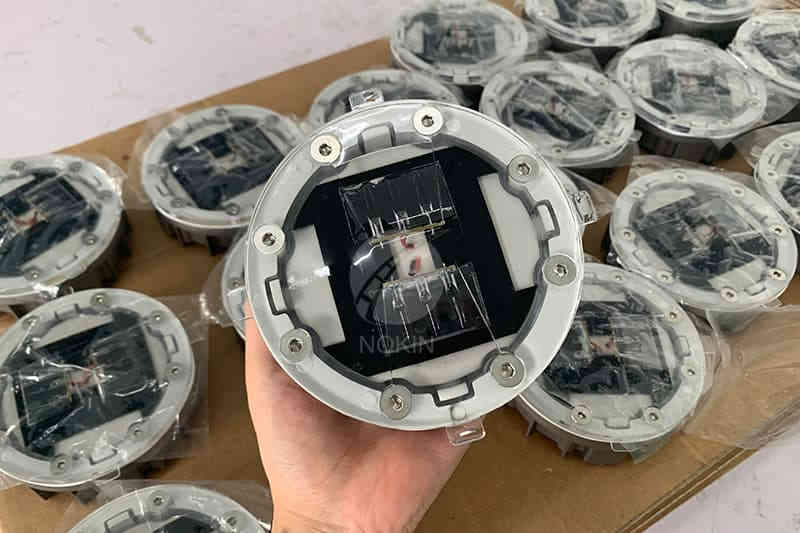 Compared with the performance of traditional road signs,
solar road stud
has the following advantages: 360-degree omni-directional high brightness; strong concentrating effect, long reflection; high pressure strength; round light without edges and corners, high safety; can greatly reduce maintenance costs and traffic congestion, long service life, high economic efficiency.
Such a
solar road stud device
not only makes the road at night more vivid and full of vitality, and strengthens the aesthetic feeling of urban roads, but also can improve the brightness of the road, so that drivers can drive more safely at night. Commuters are also full of praise for such solar road studs.
The
raised solar road stud
, such as plastic, ceramic, metal ones, include a lens or sheeting that enhances their visibility by retroreflecting automotive headlights, while glass road studs gather automotive headlights with a dome shape and reflect the lights with a reflective layer within.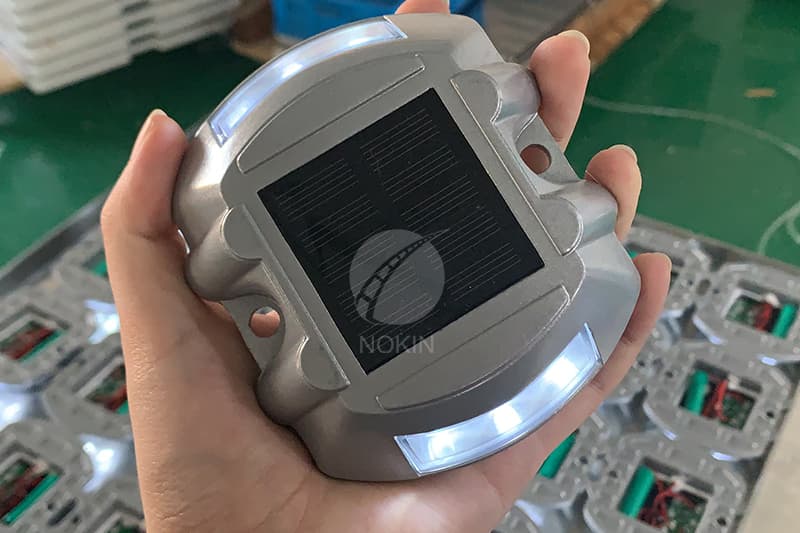 The
raised solar road stud
provides highly effective visibility even at night or during rain. Yellow raised pavement markers can be easily fixed to asphalt pavements with a strong adhesive.