According to Fuzhou Municipal Engineering Management Office Bridge related staff, the plan is to install
360-degree glass solar road studs
on 10 viaducts in Fuzhou City.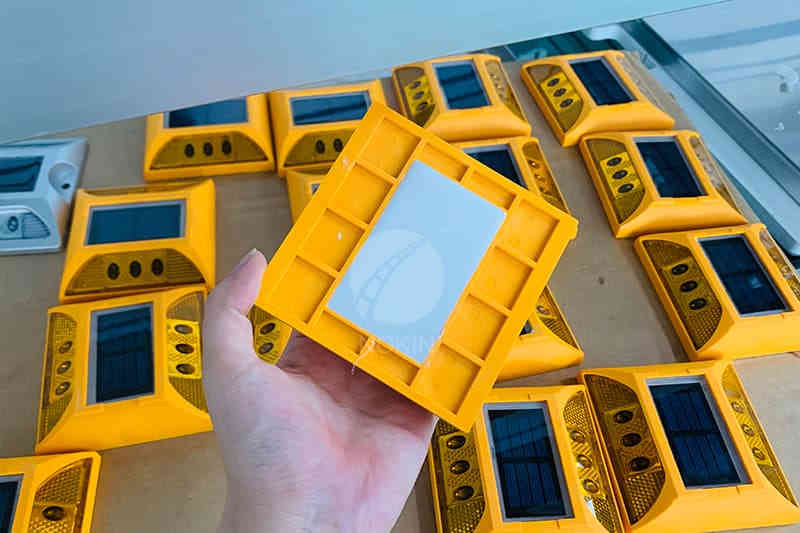 The night before yesterday, the reporter of southeast express came to a viaduct and saw that many municipal workers were installing
solar road studs on the road
s on both sides of the viaduct. When installing solar road studs, workers need to chisel a round hole with a diameter of about 100 mm and a depth of about 24 mm, and remove the asphalt concrete remaining in the hole. Then inject proper amount of asphalt glue into the hole, place the solar road stud in the hole and make it rotate. After installation, the solar road stud looks like a raised luminous ball on the road at night.
The 10 viaducts with solar road studs are Doumen viaduct, sierting viaduct, fufei viaduct, Tongpan viaduct, Yangqiao viaduct, Wushan viaduct, Youxizhou viaduct, Sanxianzhou viaduct, shangxiadian viaduct and Gongye road viaduct. According to the length of viaduct, different numbers of solar road studs will be installed. One solar road stud will be installed every six meters. It is estimated that more than 8000 solar road studs will be installed on 10 viaducts.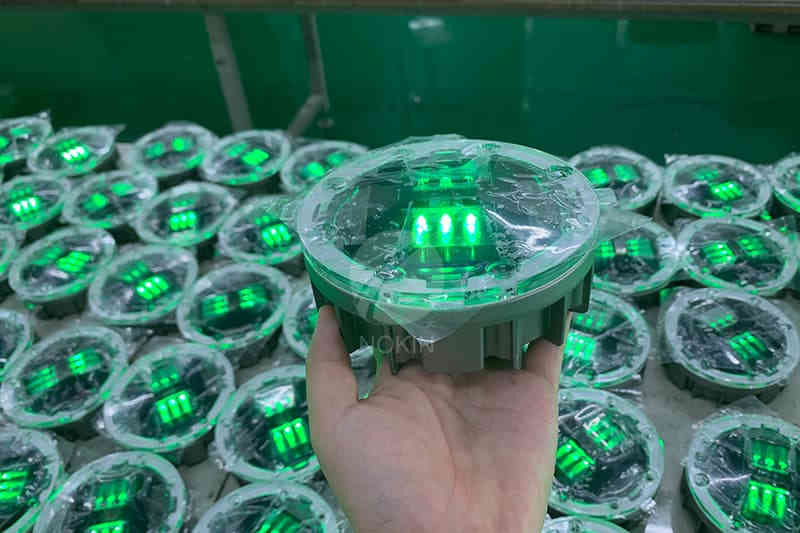 The casting aluminium alloy +PC shell of
solar road stud A6-1
is better than other shell due to its high load capacity and anti-resistance capacity. With the shell, solar road stud X5 can be installed in the middle of road. The role of solar road stud in road safety construction is very obvious, and it will be further applied to all kinds of roads in China.