Solar road studs
can be installed in other places in addition to being used on roads. This is because solar road studs have special properties. The main function mode of solar road stud is to send out bright but not dazzling light to remind the driver of the road changes ahead and illuminate the road.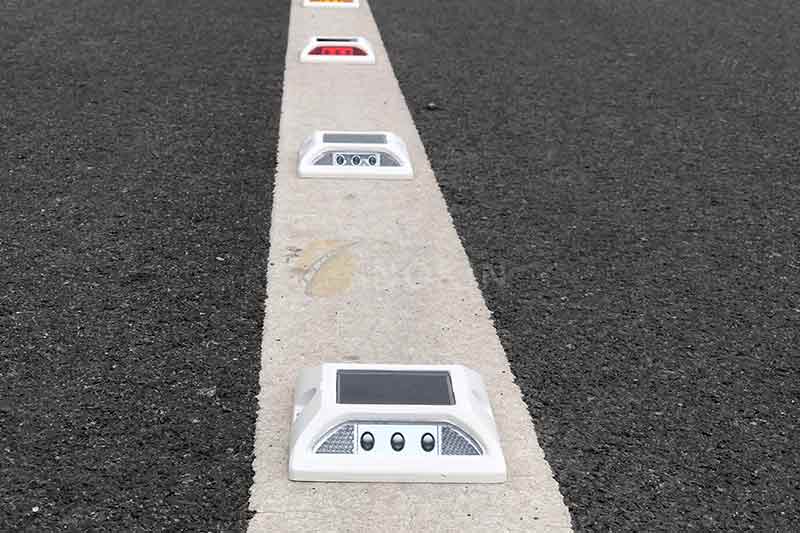 Solar road studs
can be installed inside the outdoor parking lot to indicate the parking direction at night. Several solar road studs are installed at the edge of the parking space to avoid car scratch accidents due to dim light. Moreover, the solar road stud will produce a bumpy feeling when it is rolled, so the driver can judge whether it exceeds the parking position. Solar road stud is very helpful for novice drivers.
As the LED is installed inside the
solar road stud
, it can emit lights of different colors. Yellow, red, green, white and blue solar road studs can be installed according to the design drawings, which can not only achieve the lighting effect, but also increase the charm value of the environment. Such solar road studs are found in parks, gardens and other places in many cities. Moreover, solar road studs installed on urban roads can also become a beautiful scenery.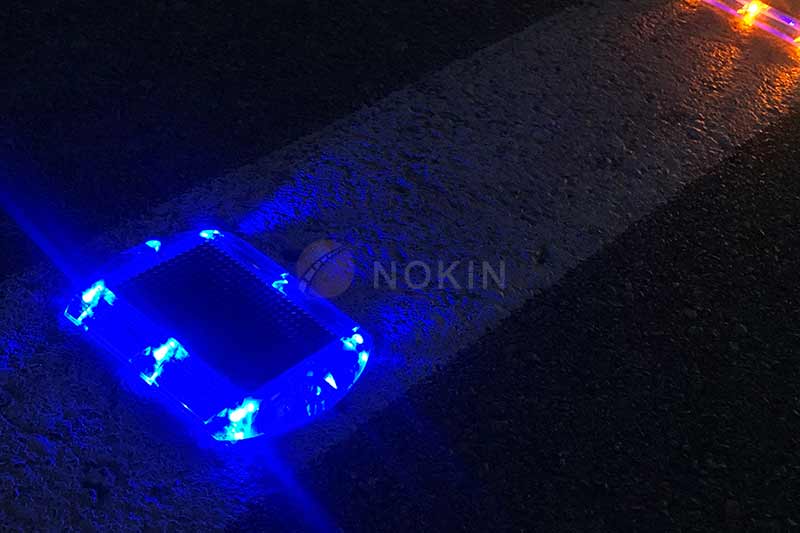 Therefore,
solar road studs
can also be installed in these places: taxiways at airports, bike and pedestrian lanes, aboard ships and watercrafts; entertainment areas, parking lots, hotel entrances and gas stations etc.