Solar road studs
work for people's life and health. For this reason, we can apply solar road studs on those places.
First, dangerous blind corners and sharp-curves, black spots and poorly lit areas need solar road stud. solar road studs can installed near this places to notice people the coming danger and avoid traffic accidents.
Second,
solar road stud
can be installed in areas with unpredictable weather conditions (coastal roads, foggy areas, wet and rainy regions, etc.). Because the terrible and extreme weather always comes with dim light condition. And the dark surrounding tends to cause panic and scary of people and lead to wrong determination. The solar road stud can provide bright light and save the problem that the number of traffic accidents increase in the extreme bad weather.
And the
solar road stud
with LED can emit lights of 2000 mcd which is better than ordinary road studs. Which means that the light of solar road stud can break through the rain or fog to achieve better lighting effects.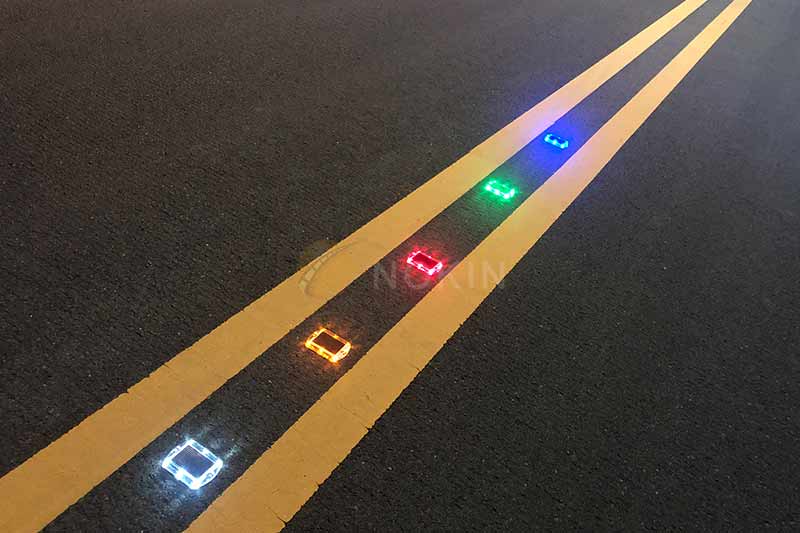 Guidance lines, traffic islands, roundabouts and mountain roads are also suitable to install solar road studs. Because these places need people's attention. The light of the solar road stud can wake up the tired driver and make the driver notice the road change ahead or the lane merging. Under the direction of solar road stud, the driver can know the road conditions ahead in time even when the light is bad. Solar spikes installed in these places can also protect people's lives.
Other places also should apply
solar road studs
. The solar road studs are installed in those places: joint intersections, on and off ramps, center lines and dividers, entrance warnings, carpool lanes, bridges, cross and side walks and etc.