Each
solar road stud
converts solar energy collected to electricity, thanks to the solar panel integrated to its surface. The base of each solar road stud is suitably shaped so as to present excellent adhesion with the ground.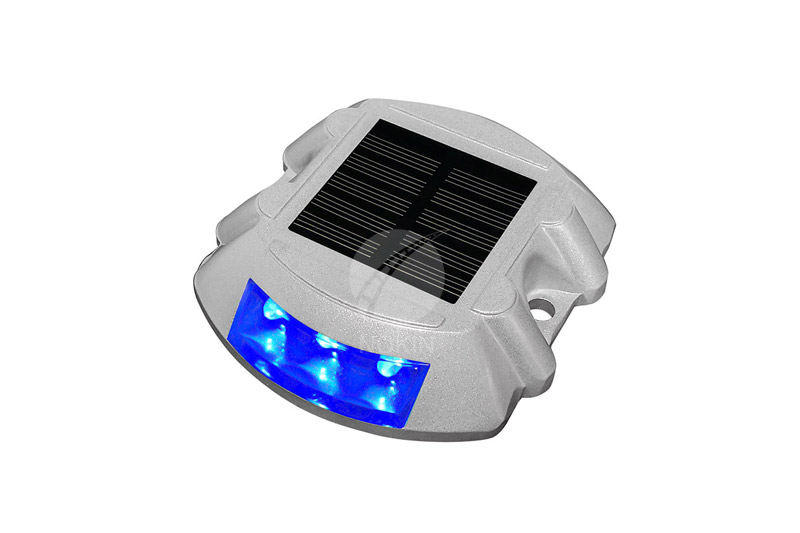 Material of
solar road stud
presents extremely high strength, and constant performance over time both on dry and wet roads. The bottom surface of solar road stud is flat and it integrates a fixation element. It is delivered with a two-component epoxy adhesive for easy fixation into the asphalt.
NOKIN produces four types of traffic safety facilities: solar road stud, reflective raised road stud, solar traffic sign and road marking machine. Today I will introduce the second type: reflective raised road stud. No matter what kind of solar road stud you want, NOKIN can offer you need.
According to the different installation positions,
solar road stud
can be divided into embedded road stud and raised road stud. Because of the large traffic flow and easy to be rolled in the middle line, the solar road studs installed in the middle line have high requirements for compression performance.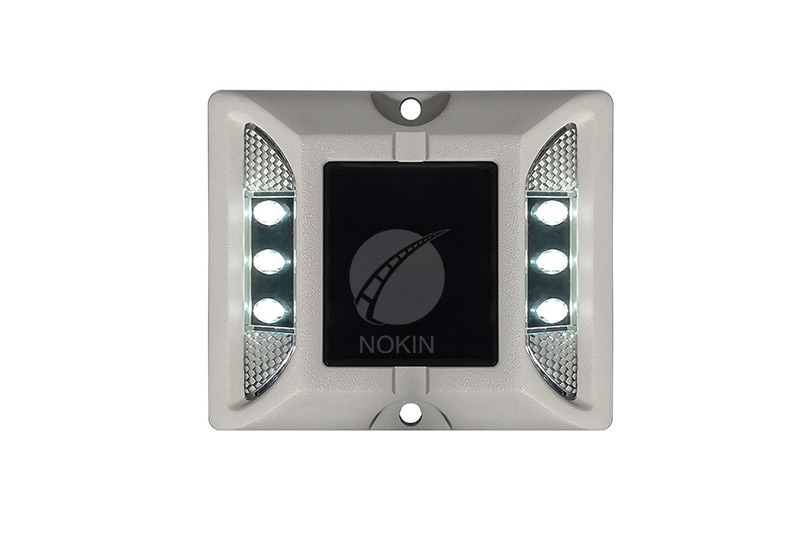 The specification of
PC solar road stud for road
: ultra bright diameter 5mm( 6pcs) of five color:white, yellow, blue, red and green. Up to 800 metres of visibility is assrued by high bright LED. Even for extreme weather, the PC solar road stud can at least reach 500m visual distance and provide safety for pedestrians.