Why choose to install simple
solar road studs
? Nowadays, solar road studs are used very frequently, but there are many specific requirements for the installation of solar road studs. The large-scale use of solar road studs can save a lot of energy for the society and reduce carbon dioxide emissions.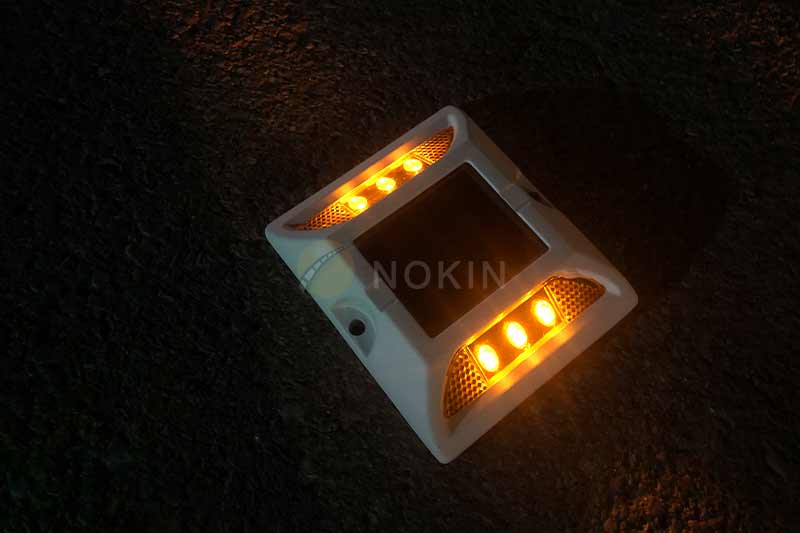 Since
solar road studs
belong to street lamps, we must pay more attention to the lighting effect of solar road studs. Under normal circumstances, we should choose the solar road stud with sufficient light source and high efficiency, so as to ensure that the solar road stud has a wide range of lighting and good effect.
The NOKIN amber
raised solar road stud
NK-RS-A6-1 use aluminum(GB-ADC12)+PC(Japan Brand) as body material, which can resist more than 30 tons. The aluminum(GB-ADC12)+PC(Japan Brand) shell of solar road stud  A6-1 is better than PC shell due to its high load capacity and anti-resistance capacity.
Solar road studs
act as an audible and sensor notification that a driver is wandering out of the lane, and solar road studs can be used in conjunction with rumble strips which are corrugated lines that make a noise when drivers drive on them.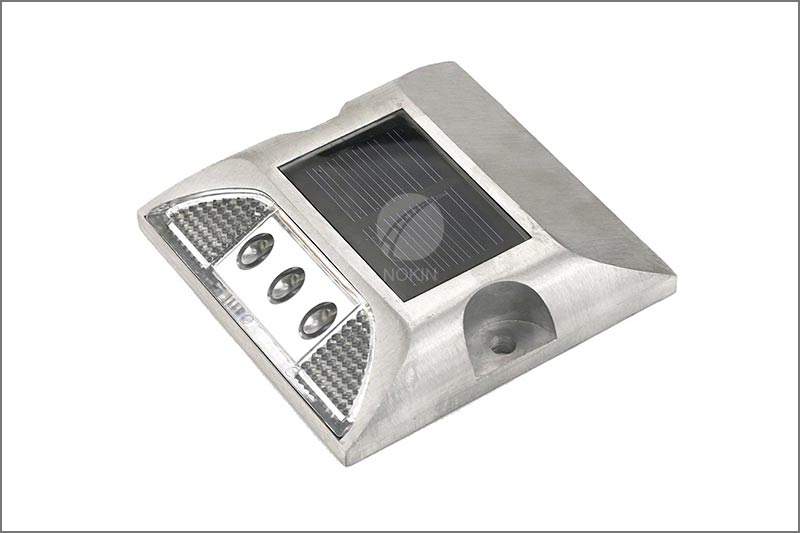 If
solar road stud
is applied on a private road or car park you will likely only require white reflectors, however, on the public highway, the position of different colours of solar road studs is regulated tightly.