The application of square
solar road stud NK-RS-Q7
is high efficiency solar panel (5.5v/80ma). 0.25w/2v monocrystalline silicon solar panel is used for solar road stud. Monocrystalline silicon is a relatively active non-metallic element. In addition to square solar road stud NK-RS-Q7 general characteristics, it also has the advantages of high purity and high solar energy conversion rate.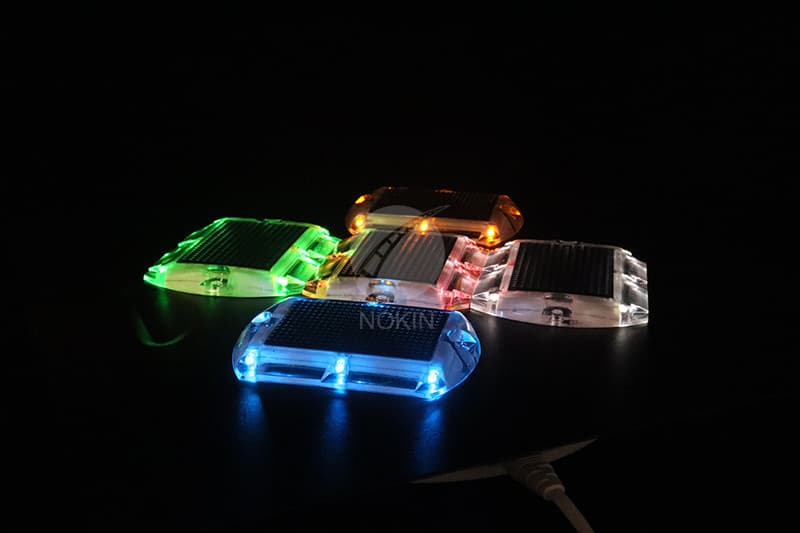 Square solar road stud NK-RS-Q7
also has the protection function of overcharge and overdischarge. Therefore, the square solar road stud NK-RS-Q7 application of this solar panel can achieve a conversion efficiency of 22%, and complete the charging activity in a very short sunshine time. And it is not easy to be damaged by the unstable current.
Generally, 3-4 LED beads will be install LED on both sides of the
square solar road stud
. A total of 6-8 LED beads can bear the luminous function of solar road stud. LED beads in solar road stud can be selected in five colors, including yellow, green, red, white and blue. There are two kinds of luminous modes of square solar road stud NK-RS-Q7: persistent bright light and frequency flicker.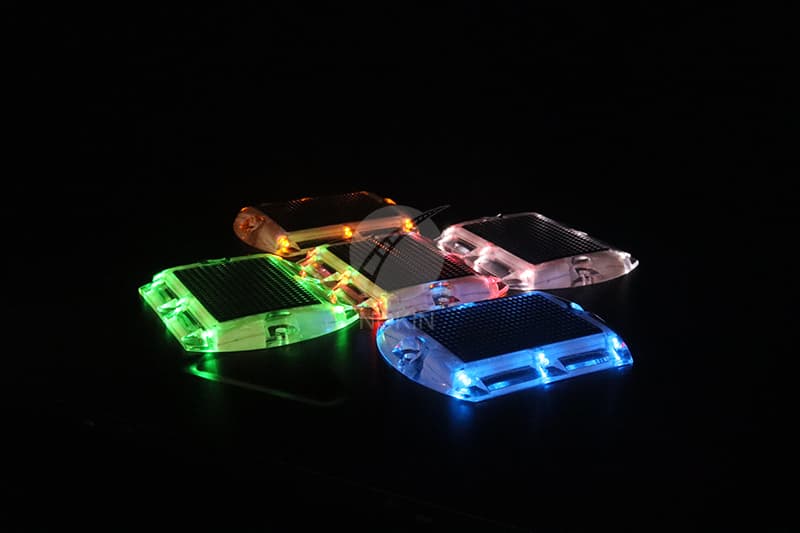 The main product of NOKIN is
solar road stud
. NOKIN provide high-quality solar road studs. Welcome to buy solar road stud. Solar road stud NK-RS-Q7 focuses on ultra-thin features. The product has Only 11mm thickness.