The life span of
battery type aluminum solar road studs
can reach 3-5 years for and the life span of battery type aluminum solar road studs can reach 5-8 years for capacitor type. The aluminum solar road studs can be applied in center of the road line, crossing road or side walk, foggy area (seaside, airport area), highway or non-street light area, the Ramp, the Park, square to Beautify the night and in the Community for decoration.
The LED beads of the battery type
aluminum solar road studs
are powered by solar energy. The solar panel absorbs the light source in the daytime and converts it into electric energy, which is stored in the battery for the LED lamp beads to emit light at night.
NOKIN battery type aluminum solar road stud
focus on providing a set of solution basis on the research and development, production and vendition and superior service. NOKIN contributes to continuous innovation around the needs of customers and opening cooperation with partners for solar road stud.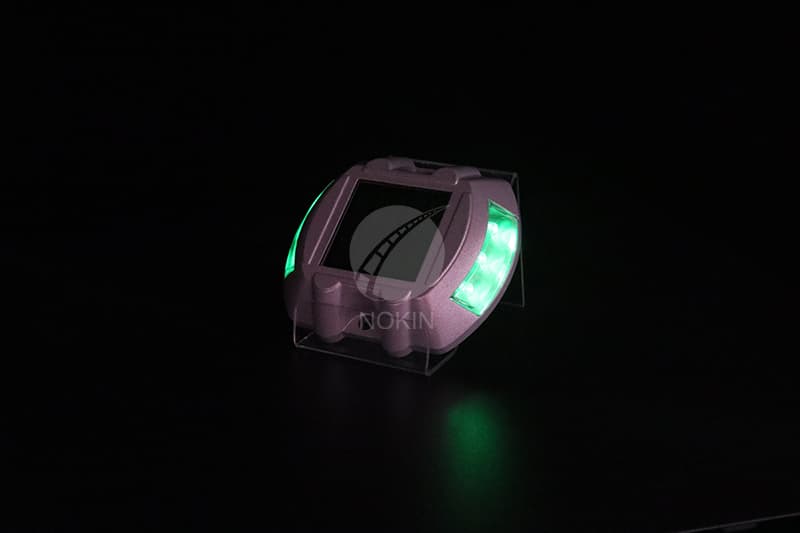 The application of
solar road stud NK-RS-Q7
is aluminum battery (3.2V / 500mah). This kind of battery has more capacity and can store enough power. The application of this kind of battery makes the service life of the solar road stud NK-RS-Q7 long, which can reach more than five years. Solar road stud NK-RS-Q7 can work stably (- 20 ° C-80 ° C) at extremely high or low temperature.