Solar road stud
is really a technology that changes life. In rainy days, foggy days and other bad driving sight, if the vehicle deviates from the lane and presses the solar road stud, the driver can also timely detect the sound and bumpy sense, causing alarm.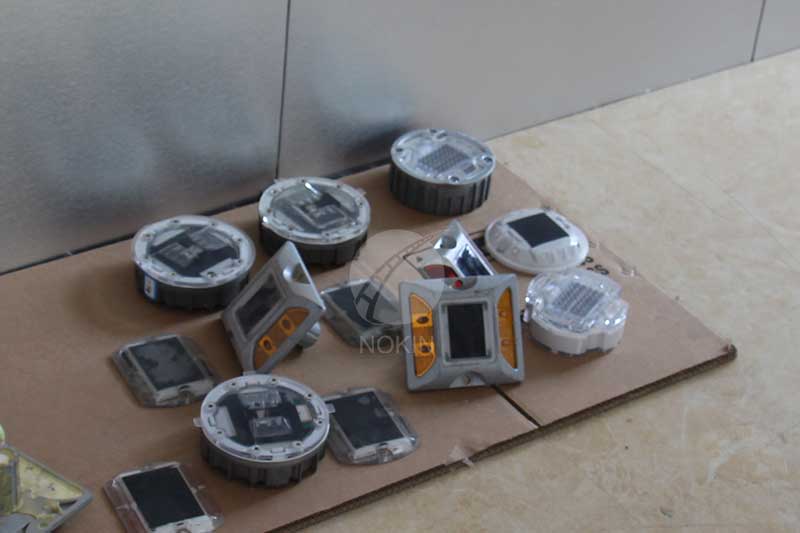 Smart solar road studs
, by contrast, will provide all the important insights operators need to optimize traffic and reduce accidents. NOKIN is trying to streamline the entire process of smart solar road stud working.
The light emitted by ordinary reflective road studs is not strong enough, and sometimes it will lose effect in extremely dim light or fog and snow days. The emergence of solar road stud solves this problem. The future development of solar road stud lights as a traffic safety facility is very bright.
NOKIN solar road studs
have been widely applied in Southeast Asia, Europe and America, the Middle East, South Africa, Brazil, Argentina, and other hundreds of countries and regions. And NOKIN has signed solar road stud agency agreements with South Africa, Spain, the United States, Thailand, and other companies.
Solar road stud NK-RS-A6-1
has been expressed to Saudi Arabia for its advantage of high lighting strength, long life span, and great quality. The solar road stud work on the road by flashing synchronously, guide the direction in rainy and foggy weather or in times of low visibility and etc.