At present,
NOKIN's solar road stud
products have been promoted to all countries and regions in the world. Countries in Asia, Europe and America have begun to use solar road stud products. NOKIN is highly praised by customers for its good service attitude, high solar road stud quality and fast production speed.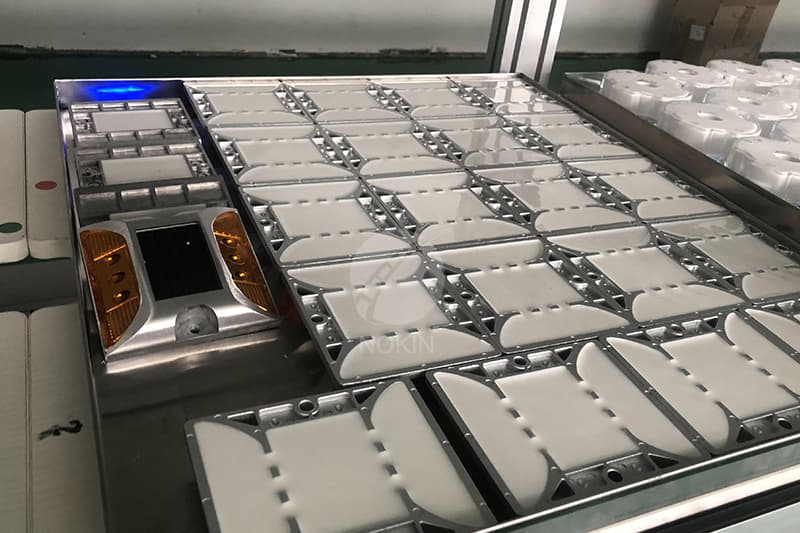 Red PC solar road stud
, yellow PC solar road stud, green PC solar road stud, white PC solar road stud, blue PC solar road stud can help drivers see the road clearly at night. As we all known, various kinds of road studs have been introduced all around the world, including solar road studs, plastic road studs, steel road studs, aluminum road studs, and so on.
With and International Protection (IP) rating of IP-68, these solar road stud surpass standard lighting requirements for road marker, marine beacon and pathway lighting. The solar road stud can work for a long time.
The price of
solar road stud
is affected by many factors: material, waterproof grade, compression grade, LED lamp, solar panel and so on. First of all, you need to understand the factors that determine the quality and price of solar road studs, such as the compression resistance, impact resistance, water resistance and high and low temperature resistance of solar road studs.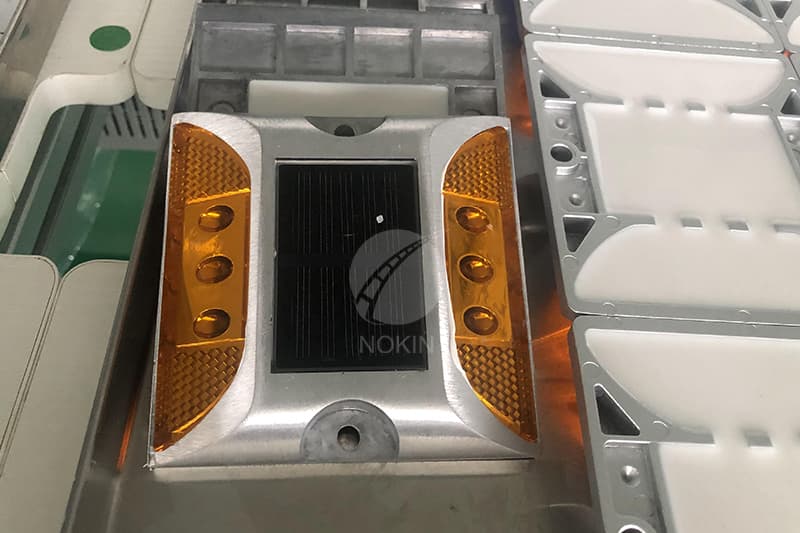 With the extensive use of solar energy resources and the continuous development of
solar road studs
. Solar energy, an inexhaustible green energy, has entered thousands of households and created a better tomorrow for human development. NOKIN would like to devote itself in produce solar road stud to make the environment better!