The
solar road stud
is a type of road stud that is placed along the road surface for night or rain and fog, indicating the direction of the road, by retro reflective materials, shells, solar panels, LED, control device composition, visual induction device with active illumination and passive reflection performance. The solar road stud usually used in conjunction with the standard line.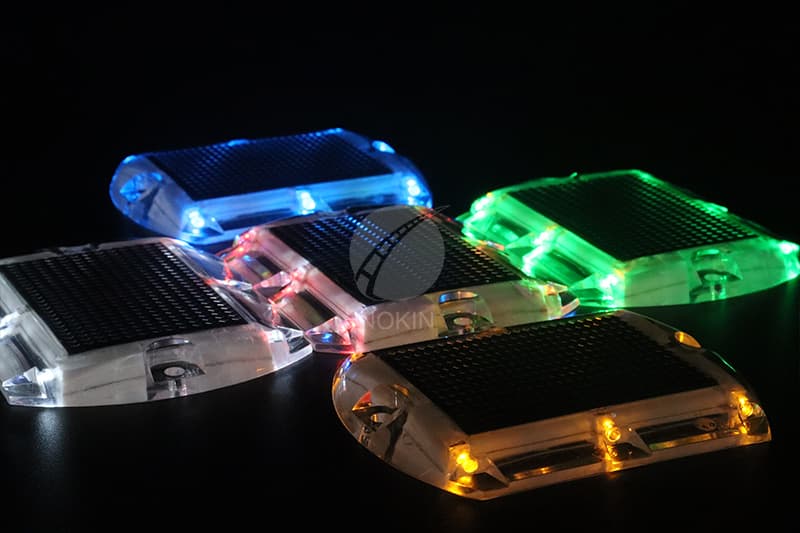 LED bulb is a common lighting tool. LED can improve the lighting brightness and work efficiency of
solar road stud
. Ordinary road stud has no LED bulb and can only reflect the direct light of the car. Such ordinary road stud will not have strong brightness and long lighting distance, so its performance on the road is not as good as solar road stud.
LED bulbs are installed on both sides of the
solar road stud
. High intensity solar road stud has high brightness LED bulb, which can reach the lighting distance of more than 800m. The lighting range of high brightness solar road stud can help people see the road ahead from a long distance.
NOKIN produce glass solar road stud, plastic solar road stud,
aluminum solar road stud
, PCB solar road stud, LED solar road stud, etc. The glass solar road stud in NOKIN with cheap price, this type of solar road stud can be made with PC material or glass material.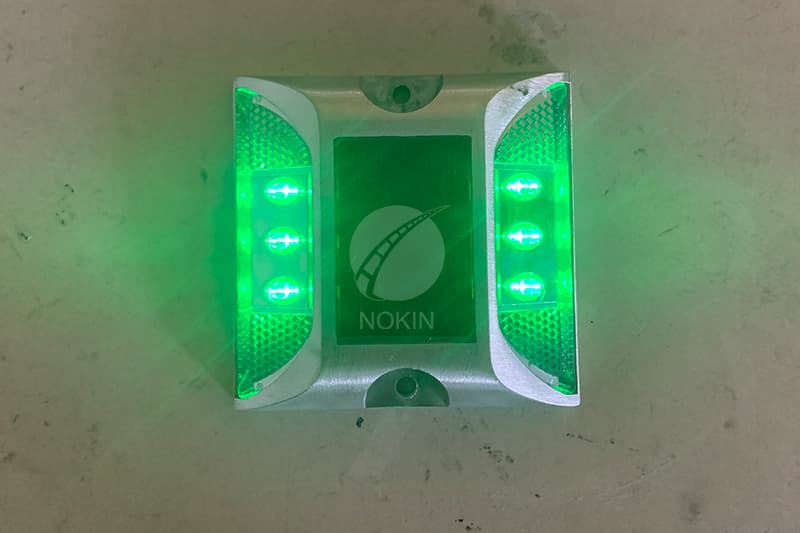 NOKIN solar road stud products
have all kinds of testing certificates in the world. NOKIN solar road stud participate in Europe, Middle East, UK and Hong Kong Lighting exhibitions every year.