Solar road stud has many advantages, compared with other road safety facilities. This determines of solar road stud light is more suitable for dangerous road sections with potential safety hazards and complex road sections that are difficult to lay circuits, which is the focus of highway safety protection work. Therefore, solar road studs are more and more used. There are many roads in East China, South China, and Sichuan using solar road studs, which has achieved good results.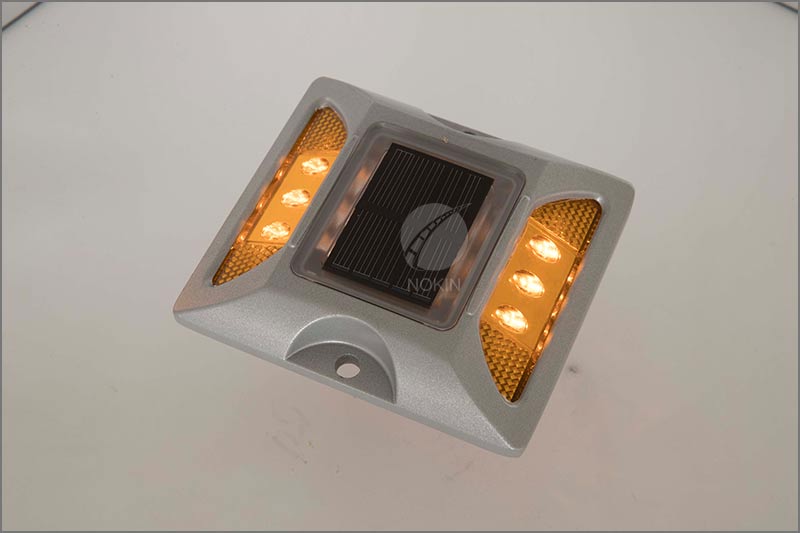 In order to ensure service time of solar road stud from the basic level, the solar road stud light must have a particularly good compression performance. If the solar road stud can not bear certain pressure, it is easy to rot after the car is rolled or impacted, or the electronic part inside is affected and can not work normally, then the solar road stud is not practical.
At present, the technical requirement of the Ministry of communications for solar road stud light is 10t, and the solar road stud produced by Nokin can reach the loading capacity of 30t. Nokin can improve the compressive performance of solar road stud in the following ways: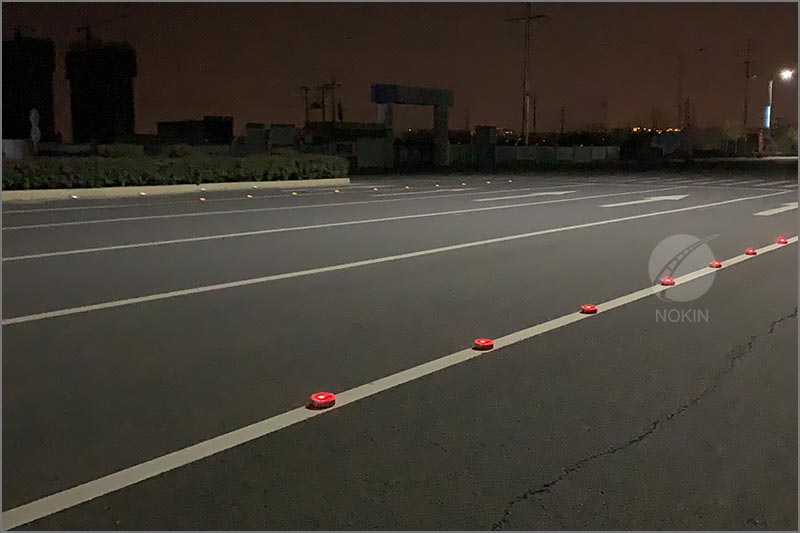 First, the solid material is used to fill the interior of the solar road stud, and the PC bulletproof material is used for the exposed solar panel to enhance the compression resistance of the electronic part;
Second, reduce the height of the solar road stud to reduce the pressure on the electronic part as much as possible;
Thirdly, the solar road stud produced by Nokin can only be put into production and use after many anti-impact and anti-rolling tests. It effectively ensures the quality and anti Strike ability of the solar road stud light.