NOKIN solar road stud
has a visible distance of more than 500m at night, up to 800m. NOKIN solar road stud is composed of bulletproof PC shell, one-time die-casting aluminum shell, led and controller. Solar road stud belongs to high-tech electronic products. Based on the characteristics of solar road stud, NOKIN has created a new solar road stud application system.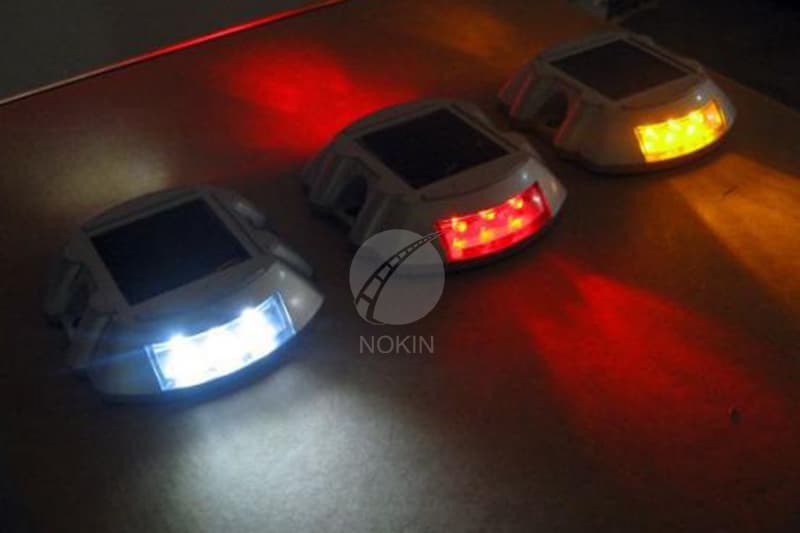 This new
solar road stud
application system is called the intelligent pedestrian crossing system, namely the illuminated zebra crossing. The luminous zebra crossing can correspond to a variety of Internet of things interfaces, and can be connected to high-definition thermal imaging cameras, geomagnetic sensors, traffic light signal systems, etc. The above equipment sends control signals to the solar road stud controller, and the solar road stud flashes.
The flashing frequency of
solar road stud
can be adjusted according to customer requirements, generally from 2Hz to 4Hz. After the solar road stud is installed, the top of the product only protrudes 6mm from the ground, which can prevent the damage of cars, pedestrians and snow shovels. At the same time, the installation of solar road studs adopts the way of outgoing lines at both ends to reduce the amount of construction grooving. The control box of the luminous zebra crossing includes power supply, microprocessor, input interface and output interface.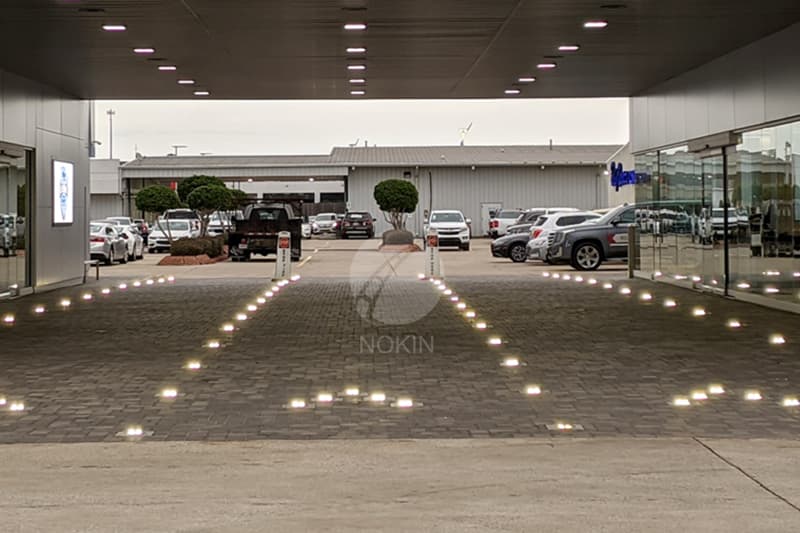 The power supply of light-emitting zebra crossing adopts traditional wound transformer and regulated power supply, which is more stable and durable than switching power supply. Before and during the use of
solar road stud
, attention must be paid to the stability of power supply voltage, especially to whether the control box leaks.
The whole set of
solar road stud
device must be regularly tested by special personnel and operated in strict accordance with solar road stud products. Prevent artificial defects of devices and parts to ensure that the solar road stud can work for a long time. The general solar road stud can work continuously for more than 5 years.