NOKIN Traffic specializes in the design, manufacture and supply of new high-tech solar road stud more than 15 years. They are showing their new eco-friendly solar road stud technology to countries around the world.
Solar road stud is NOKIN's main product. In the production of solar road studs, NOKIN, as a manufacturer with more than 10 years of production experience, has a strong voice. NOKIN has its own professional team responsible for the production and sales of solar road stud.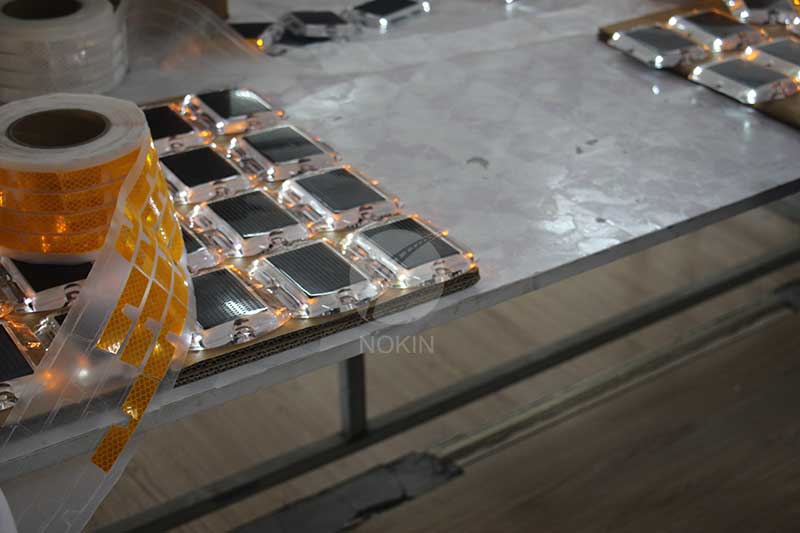 NOKIN is not only experienced in selling solar road studs, but also a very successful researcher and manufacturer of solar road studs. We have dozens of R & D personnel responsible for improving the production level and quality of solar road stud, and professional testing personnel and testing work to ensure that the quality of solar road stud meets the standard.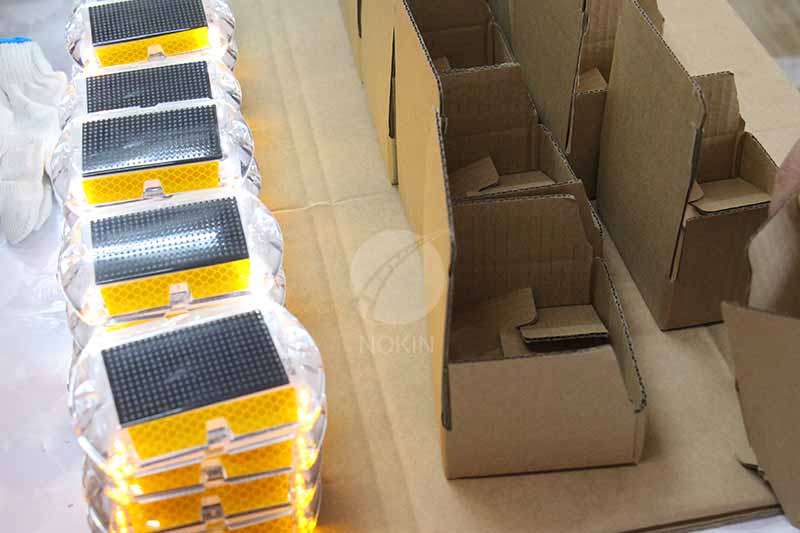 In addition, our solar road stud sales staff are very dedicated. Every salesman is familiar with the specifications and performance of each solar road stud, and can recommend the most suitable solar road stud products according to the customer's description and needs. We also launched a customized solar road stud service, which can make solar road studs according to different needs.
NOKIN's solar road studs have passed the standard compression test and performed very well on the road. Generally speaking, the testing of solar road studs in China is only carried out in the laboratory, but NOKIN's solar road studs have been tested in practice and the quality has been guaranteed.