The LED illuminated
solar road studs
are more effective than the conventional reflective road studs when it comes to improving road safety. Conventional pavement reflectors are only visible to drivers when the headlight beam is directly reflected back to the driver. Led illumination from our NOKIN solar road studs is visible to drivers much earlier and ahead of the reaches of their own headlight beam. The solar road stud is especially effective around sharp curves.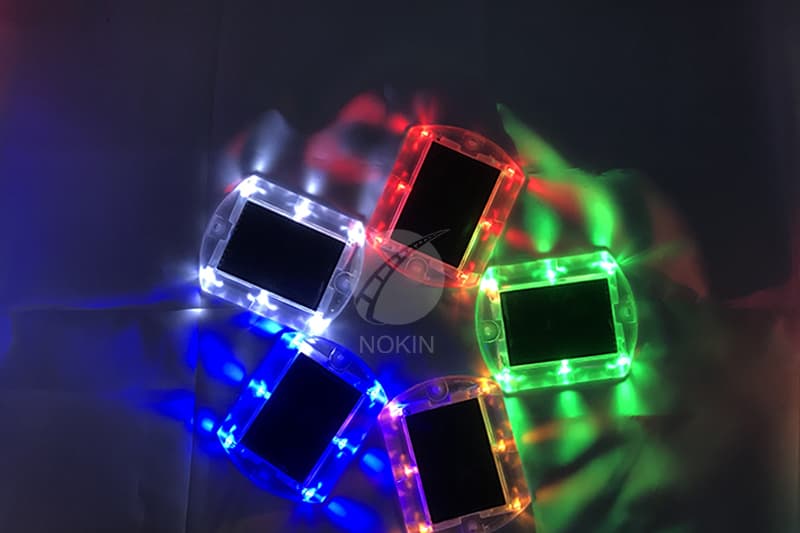 During the long rainy season,
NOKIN solar road stud
will continue to operate in limited sunlight. Because the NOKIN solar road stud is equipped with efficient solar panels, and the power consumption is relatively small, our solar road stud products do not have any problems that cannot operate normally due to the lack of available sunlight or light source.
One of the most significant advantages of
NOKIN solar road stud
is its high-intensity L.E.D. beam penetrating the fog, which is still visible in a larger range compared with the traditional reflective road stud light. NOKIN solar road stud is a real life-saving safety device, which can be used in fog related traffic accident prone areas. SHENZHEN NOKIN TRAFFIC FACILITIES CO., LTD. is a specialist in road safety at night in the development, manufacture, and sales of quality solar road studs, and solar road studs, and solar road studs or solar raised pavement markers.
A good quality
solar road stud
should have good compression performance (more than 10 tons), continuous high brightness work, firm installation, not easy to fall off. The first two items are provided by solar road stud manufacturers. And the installation of solar road stud is firm and not easy to fall off, which depends on the time of installation and construction.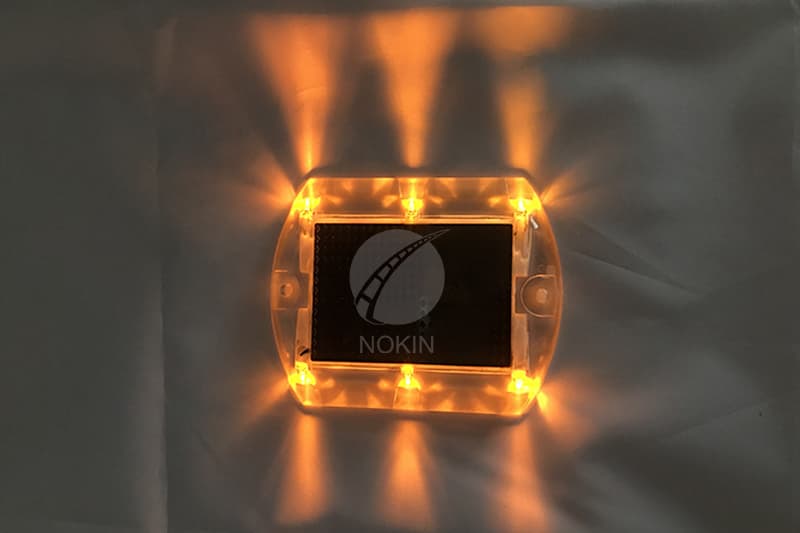 The embedded
solar road stud
is safe, energy-saving and pollution-free. The charging and on / off process adopts intelligent control, light control automatic switch, without manual operation. The solar road stud is stable, energy-saving and maintenance free.