The first advantage of
embedded solar road stud
is wiring free. Solar panel battery light source drive has all built-in so that the cost is greatly reduced. And embedded solar road stud is convenient to install because it needs no stringing, embedding and digging. At the same time, the investment is saved: one time investment, long-term benefit.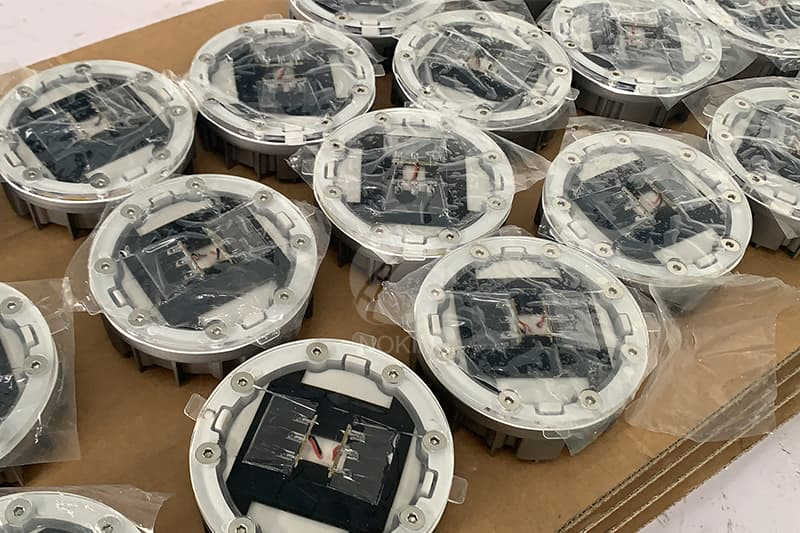 Embedded solar road stud
is also energy saving: solar road stud uses solar energy to convert light into electricity, with high luminous efficiency LED light source to achieve energy saving. And solar road stud is environmental protection: no pollution, no radiation and no greenhouse gas emissions to achieve energy conservation and carbon reduction. Besides, embedded solar road stud is safety: low voltage, no electric shock, fire and other accidents.
People should ensure installation of
solar road stud
within 6 months of purchase, or keep charged outdoors until installation prolonged periods in a discharged state may damage the battery and reduce performance. Please take this in to consideration: all solar road stud products need exposure outdoors to direct sunlight to function correctly so be sure to take this into account when selecting the positioning for the solar road stud product.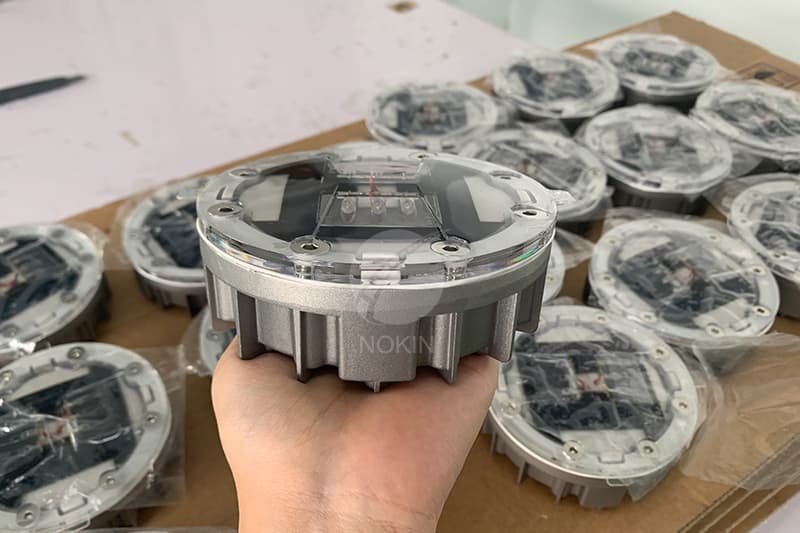 Due to the different areas of application, the method of installation of
solar road stud
, as well as the adhesive, must be checked individually for suitability before carrying out the installation of solar road stud.
NOKIN solar road stud
require no maintenance while installed on the road. Side from normal pressured air cleaning of reflective surfaces, and the panel cover to clean off dust and stains, the NOKIN solar road stud requires no service maintenance. The unit is sealed and does not contain any serviceable parts.