Do you know
solar road stud
? Solar road stud is a kind of traffic lighting, and street lights, night signs play the same role. Solar road stud is usually installed at the edge or the middle of the road to illuminate the edge of the road and remind passing vehicles and pedestrians. With the increasing number of private cars, solar studs have been used in many cities.
The
solar road stud
has many uses, the most common is installed on both sides of the lane or in the middle of the lane. Solar road studs installed on both sides of the lane are generally protrusive solar road studs, and their bearing capacity is not as good as embedded solar road studs, so they cannot be installed in the middle of the road. Protruding solar road studs is generally square or round, which has beautiful shape and high brightness.
Romanian customers installed this
PC solar road stud
on roundabouts and prominent obstacles to remind vehicles to pay attention to road traffic conditions at night. Romanian customers have customized green and yellow solar road studs. The solar road stud has 10 led beads. The 6 beads distributed on both sides are designed to stay on, while the 4 beads on both sides flash.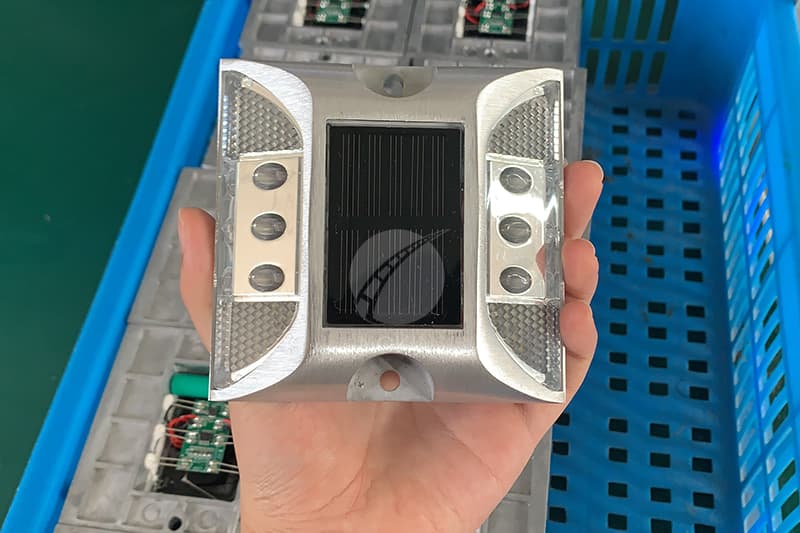 The
PC circular solar road studs
can also be used for sharp bends, dangerous bends, pedestrian crossings/shelters, concrete traffic islands, intermediate/separation zones, bike paths, deceleration zones, combined lanes, roundabouts, guardrails, narrow bridges, intersections and more.
If you also want to buy solar road studs or learn more about the use cases of solar road studs, you can access our official website.