Embedded solar road stud
NK-RS-X5 uses aluminum alloy material and its load capacity is more than 40T (can be installed in the middle of road). And USA brand flexible solar panel with high conversion and charge efficiency are applied.
Recently, we got feedback of
solar road stud
from Canada customers. He installed the solar road stud on parking area in front of house, making the outline of road more clear and safe. Renowned for an exemplary level of service, we are committed to working closely with all our customers to achieve the high standards of solar road stud performance that are increasingly being specified.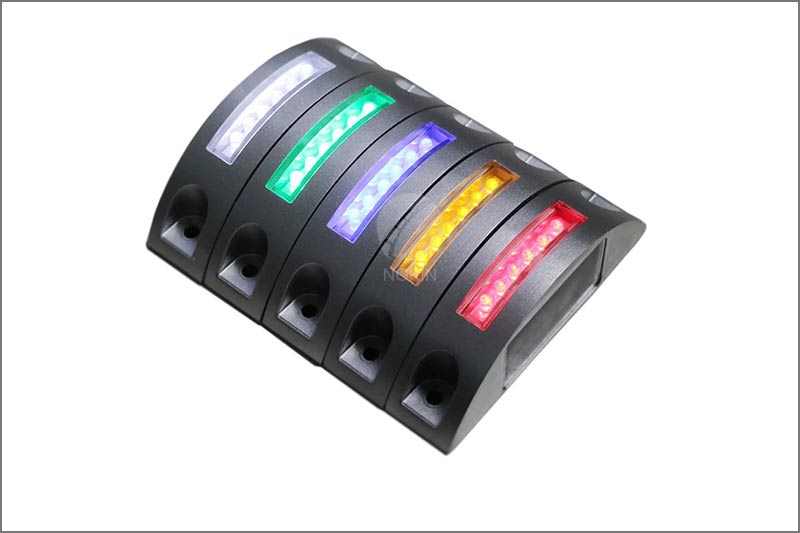 One of the most pronounced benefits of the NOKIN
solar road stud
is its fog-penetrating. The solar road stud has high intensity L.E.D. light beam that remains visible at a much greater range in comparison to the conventional reflective road stud marker. NOKIN solar road stud is truly a life-saving safety device on the roads in areas with frequent fog related traffic accidents.
The
solar road stud
are applied in emergency caution in special weather. Special weather and climate features at superhighway: thunder storm, snowy and Foggy.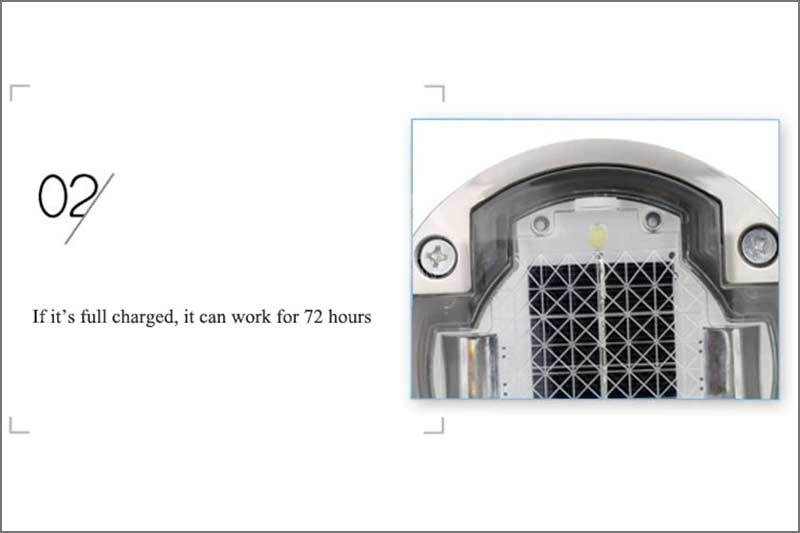 The warning means of
solar road stud
are: (1) Flash in advance to create precaution effect; (2) Stronger light for warning emphasis; (3) Color warning to avoid blind spot; (4) Change from active illumination to negative illumination under the dynamo to avoid dazzling of light in near distance; (5) Function of bump proof; (6) Light with strong penetrability for warning emphasis; (7) Night decoration.