NOKIN has over 18 years of experience in road visibility. NOKIN is China's leading, totally objective, supplier of top quality solar road stud to enhance night and day visibility which have an influence on road safety. NOKIN is a
solar road stud
manufacturer since 2001. The main products of NOKIN are solar road studs, solar traffic signs, and solar street lights.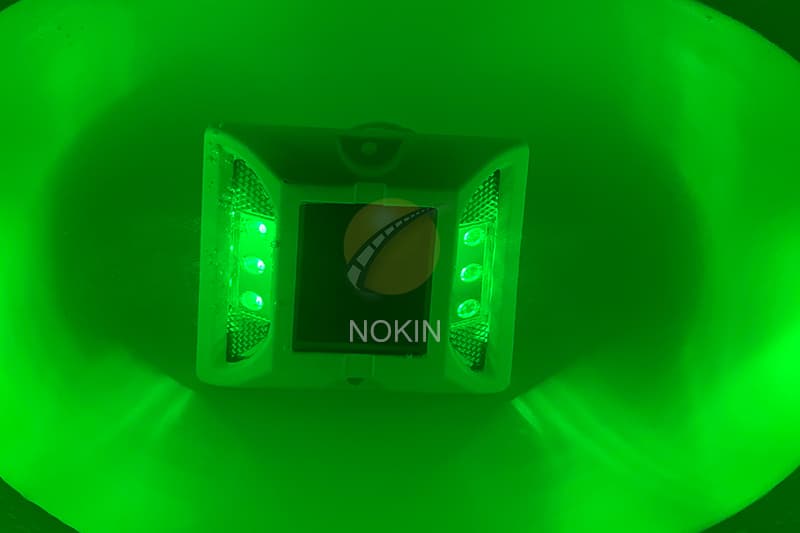 With the development of the economy and technology, traffic safety products have been increasing.
Solar road studs
are one of the newest intelligent traffic facilities. Solar road studs boast the advantage of high-efficiency, great anti-resistance capacity, green environment, and high-cost performance. NOKIN TRAFFIC focus on produce, study, and develop all kinds of solar road studs. NOKIN is the best choice if you would like to buy solar road studs.
At the same time, the installation of
solar road stud
by NOKIN guidance is convenient. The replacement frequency of solar road stud is low, the service life of solar road stud is long, and the service life of one-time installation is more than 10 years.
More importantly, NOKIN cat eye
solar road stud
not only make up for the shortcomings of self luminous aluminum road studs, but also double the reflective area of traditional signs. The darker the sky is, the stronger the solar road stud reflective force is and the higher the brightness is.