The
solar road stud
can achieve a variety of lighting methods. The solar road stud  can not only keep bright, but also flash according to a certain frequency. The flashing frequency of the solar road stud will not make people feel dizzy.
Because the solar road stud can be set to the flashing frequency most suitable for human vision. And the flashing solar road studs can cheer sleepy drivers up at night.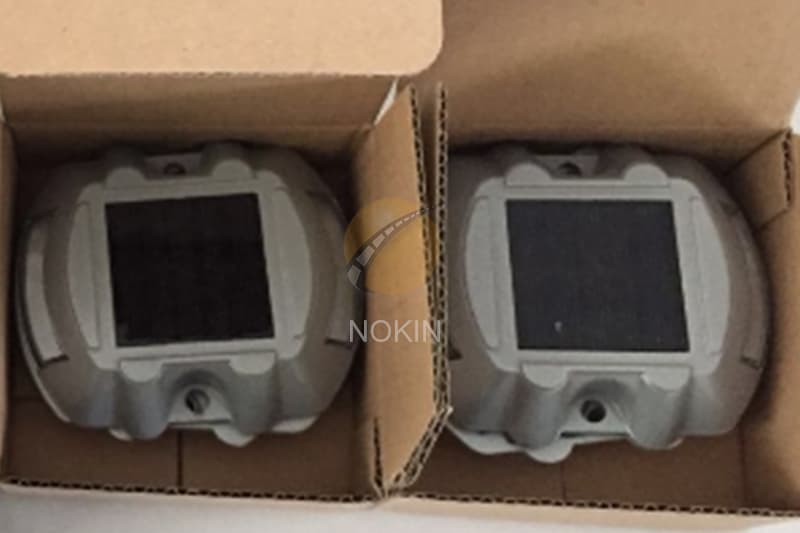 During the day, the
solar road stud
panel absorbs the sunlight, converts the solar energy into electric energy, and stores it in the super capacitor through the charging voltage stabilizing circuit. At night, the solar road stud goes through the boost circuit. The electric energy in the super capacitor is automatically converted into light energy (controlled by photoelectric switch and LED flashing by single chip microcomputer).
This led solar road stud model with a visual distance of 800m is
solar road stud
NK-RS-K1, which meets the relevant international standards. The solar road stud NK-RS-K1 product is composed of 8 super bright LEDs with a visible distance of 800m. The solar road stud NK-RS-K1 is visible light in any direction.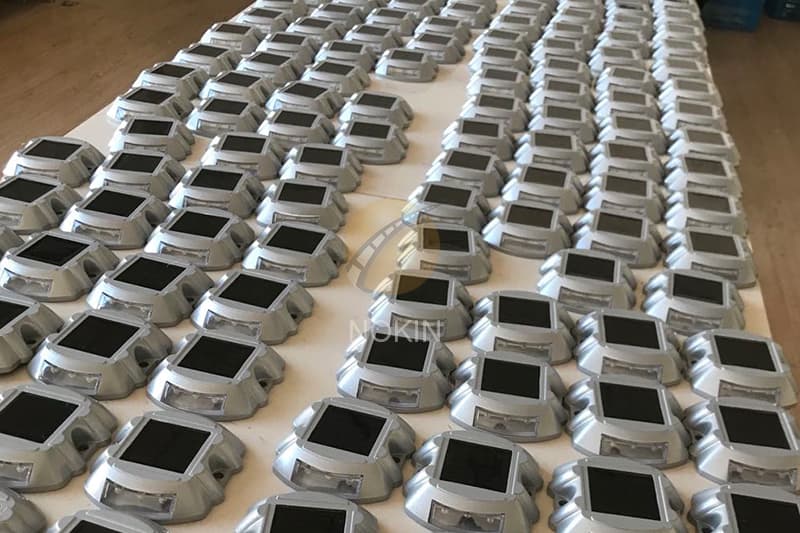 And
solar road stud NK-RS-K1
uses most quality Epoxy resin glue to fix the solar cat eyes road stud, making sure of solar power charge. And solar road stud NK-RS-K1 Accept OEM/ODM.