Solar road stud
is an active road stud with automatic switching function. Solar road stud can realize using the combination of a small solar panel, re-chargeable cell, and LED driver circuitry.
Install the
solar road stud
in the important road section, through the light, the driver can know the road ahead in advance Therefore, in order to achieve the purpose of safe driving, the number of sola road stud installation is different according to the different setting conditions.
Solar road stud
is a very important road traffic sign with broad development prospects. In fact, the role of solar road stud is very important, especially in the highway and national highway sections, and the speed of vehicles driving in these sections is very fast, especially at night, the visibility is very low, the car dare not drive too fast, so as to reduce the rigid speed.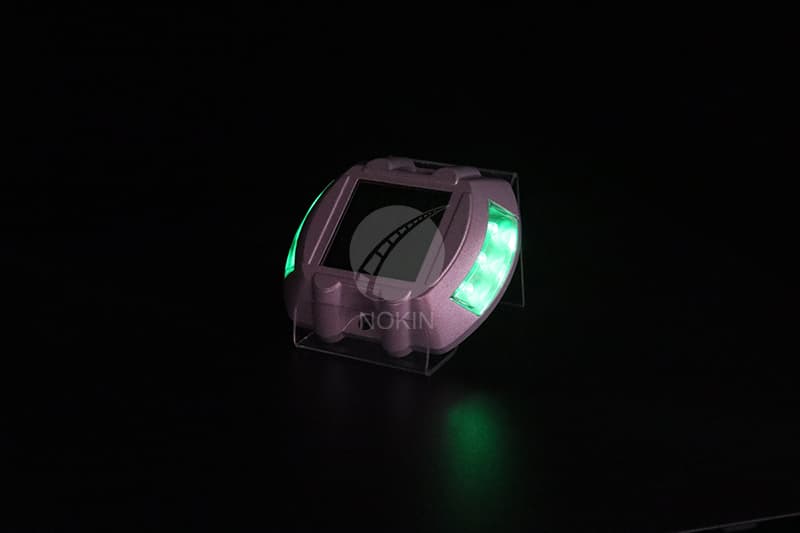 In addition,
solar road studs
can also be installed in other places. In addition to driving roads and highways, the application scope of solar road stud is not limited.
The power of solar road stud NK-RS-Q7 is small, and the typical lamp type is square. The style modeling is colorful, colorful, unique and elegant, which can make the courtyard, park, playground and so on picturesque. The solar road stud NK-RS-Q7 product can be used for lighting for 4-5 days and work for 8-10 hours every day with sufficient electricity. The solar road stud NK-RS-Q7 can also be designed according to the special requirements of users.