SHENZHEN NOKIN TRAFFIC FACILITIES CO., LTD. has made great efforts to improve the compressive performance of
solar road studs
. NOKIN solar road stud generally adopts reinforced PC + aluminum shell to enhance the compressive capacity of solar road stud shell. PC bulletproof material is used in solar panels of NOKIN products to prevent damage. In addition, it will be designed as a shape with slope to buffer.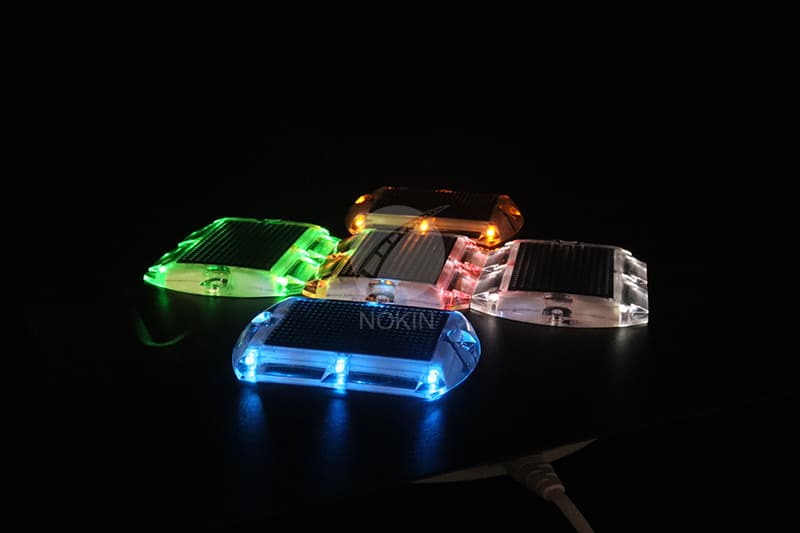 The effect of
solar road stud
is more obvious than common solar road stud. There is a wire connection between each solar road stud. Generally, each group of controllers can control solar road stud in about 1000 meters in diameter.
The folding intelligent wireless solar road stud sends the wireless signal through the controller. As the receiving signal, the solar road stud on motorway works according to the signal. There is no wire connection between the solar road stud, so the construction is convenient. But the interference of transmitting and receiving wireless signals is difficult.
Active lighting and dynamic warning are also a advantage of
solar road stud
. The solar road stud flash at a certain frequency at night, and human vision is more sensitive to changes, so solar road stud dynamic warning function is very strong.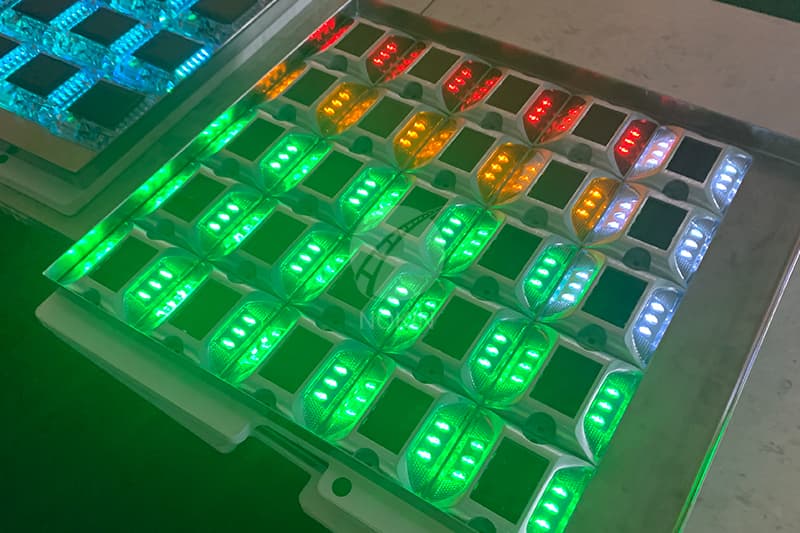 Active luminescence of
solar road stud
can not only avoid the interference of rain and fog to the greatest extent, but also can be separated from the dependence on the car lighting. The solar road stud's visual distance is longer and the effect is better.