Solar road studs
are a good solution for safe and sustainable infrastructure, providing excellent distance visibility of the road layout ahead. The solar road stud is activated at the beginning of dusk. Once the morning sunlight exceeds a certain lumen, the lightning will turn off and the battery will start charging.
The
NOKIN amber raised solar road stud
NK-RS-A6-1 use aluminum(GB-ADC12)+PC(Japan Brand) as body material, which can resist more than 30 tons. The aluminum(GB-ADC12)+PC(Japan Brand) shell of solar road stud  A6-1 is better than PC shell due to its high load capacity and anti-resistance capacity.
This
solar road studs
for expressway can illuminate the expressway without a power grid. Each solar stud light contains its own solar collector and LED lights, and a microprocessor that manages the power supply, so that a few hours of sunlight can give them enough energy to illuminate for a few days.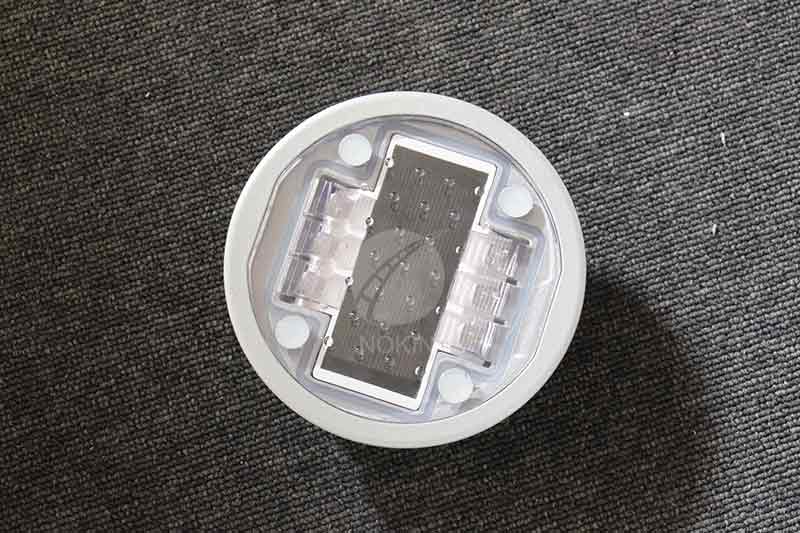 The NOKIN
solar road stud A6-1
use USA brand high efficient solar panel to absorb solar energy. The power supply of solar road stud can reach 22% conversion rate, which means the solar road stud can fully charge in a really short time. The solar road stud with fast charge rate can work for  dozens of hours when charge for several hours.
There are application cases and product pictures of
solar road stud
A6-1 in NOKIN website. Welcome to buy solar road stud in NOKIN official website.