As traffic warning and guidance equipment,
solar road stud
plays an important role in traffic safety and fast. Practical application shows that the use of solar road stud can reduce the accident rate and reduce the probability of driving route error.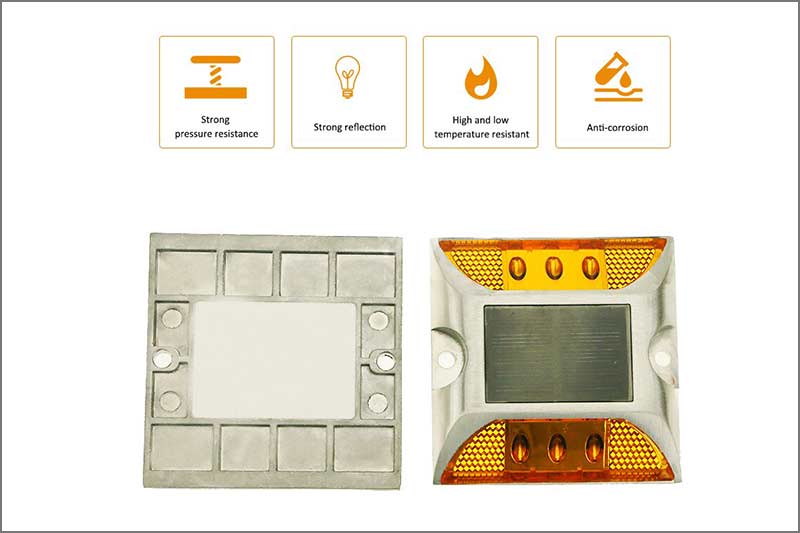 There are two kinds of
solar road studs
: buried type and protruding type. At present, solar road stud is mainly installed on the ground. Due to the requirements for the height of the ground protrusion, the size of the solar road stud is also limited, especially the height of the led road stud is strictly limited.
If you look at a
solar road stud
, the first thing you can see is its shell. The shell of solar road stud is usually made of plastic, aluminum and other materials. In order to ensure the quality and appearance of solar road stud, solar road stud NK-RS-K1 product uses reinforced bulletproof PC material as the shell. Moreover, the solar road stud NK-RS-K1 shell is not easy to be damaged by one-time injection molding
There are two display modes of the solar road stud product: flashing (2Hz by default, customizable), or straight light, single-sided or double-sided; the solar road stud load capacity is bigger than 40t (can be installed in the middle of road).
If we want to achieve the goal of long-distance, high-intensity light-emitting warning guidance, the current ground-based
solar road stud
is impossible to achieve. In order to meet the long-distance and high-strength warning and guidance function, some enterprises have developed the embedded solar road stud.