Where there is traffic, traffic safety facilities products are indispensable. Traffic products include:
solar road studs
, traffic markings, traffic warning lights, contour signs, corrugated guardrails, sign posts, street lights, etc. How should we forget the solar road stud or reflective road stud. A road can be regarded as a complete road line with the solar road stud.
Solar road stud
is a new type of traffic safety device, which can emit light at night and in dim light. Through light, solar road studs can illuminate road markings and remind drivers to pay attention to the edge of the road. Solar road stud has a good effect on traffic safety.
The
solar road studs
are known for their durability, compression resistance and impact resistance. Qualified solar road stud products can be used all year round without maintenance and replacement. However, some solar road studs will have problems in compressive capacity because of poor quality. The solar road studs may be crushed, or the shell and inner core may be separated.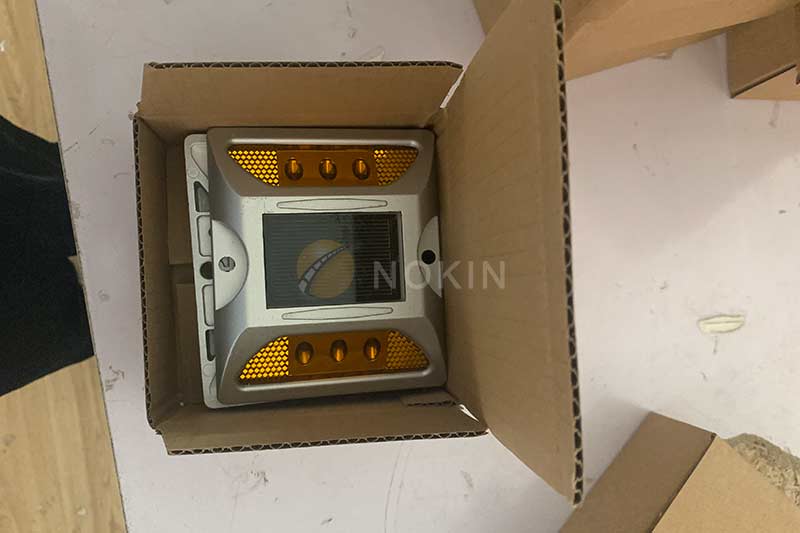 The functions of
solar road stud
mainly lie in warning, indication and guidance. So on the high speed, these are essential. Shenzhen NOKIN Traffic Facilities Co., Ltd. is a scientific and technological enterprise engaged in solar road stud, reflective road stud, solar traffic signs, solar warning lights, solar street lights and other road stud products, as well as scientific research, production and sales of transportation facilities.
We strive to provide high quality
solar road stud
. If you want to know more about solar road stud, you can contact our staff.