Do you know what is
solar road stud
? If you do not know it, you are out of fashion. Solar road studs also called solar cat eye road studs. It is a kind of new traffic facility to improve road safety and reduce traffic accidents. And there are many types of solar cat eyes now, for example, plastic solar road studs, glass solar road studs, aluminum solar road studs, round solar road studs, and so on.
Solar road stud
provide clearly visible traffic guidance at all weather condition. Starts automatically to flash when night falls or with the onset of inclement weather. The bright flashing LED of solar road stud are highly effective at getting the attention of drivers much earlier than conventional road studs.
NOKIN is a company that specializes in the design, manufacture, supply and installation of the new high-tech
solar road studs.
The solar road stud illuminates the dangerous road leading up to the highway and road in Southeast Asia.
The
solar road stud NK-RS-K1
is a popular product of NOKIN. Following is some characteristic of solar road stud NK-RS-K1:
-USA brand flexible solar panel, high conversion and charge efficiency;
-PC cover ,high transparency;
-Program PCB has high stability;
-Bullet LED has high brightness;
-Accept OEM/ODM.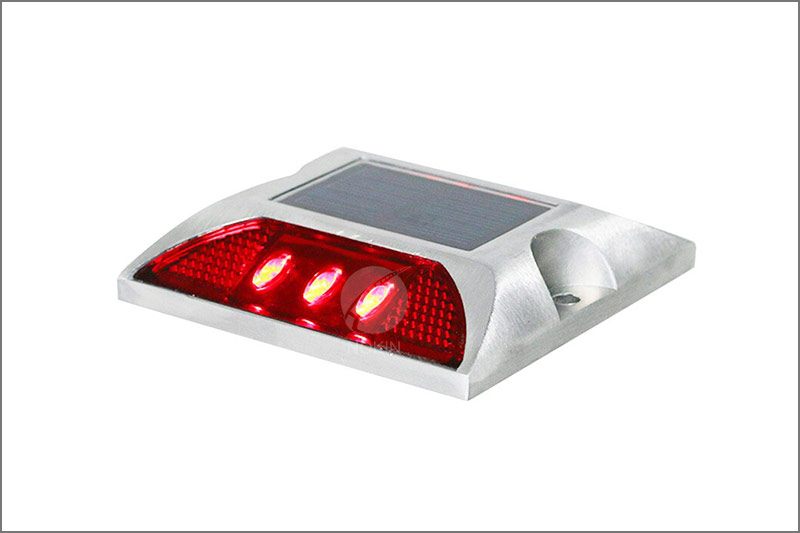 Do you want to get a
solar road stud
? Or do you want to know more details about solar road studs? Please contact NOKIN and our workers will introduce solar road studs to you as soon as possible.