There are many kinds of existing
solar road studs
. According to the material, they are: cast aluminum solar road studs; plastic solar road studs; ceramic road studs; 360 degree glass reflective road studs. According to the function, the road studs includes: ordinary road studs; solar road studs; tunnel wired solar road studs; wireless solar road studs.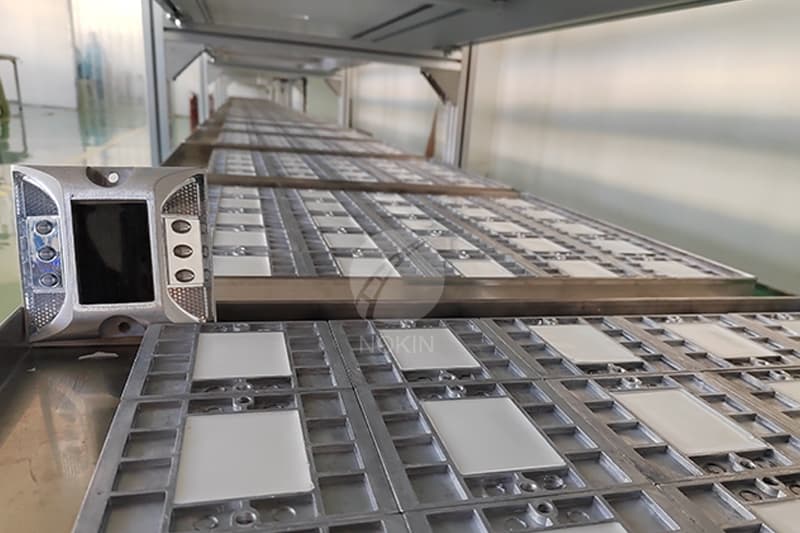 The installation of
solar road studs
on rural roads is the installation of a technology protective wall that can make people travel safer and more assured. Fujian Province has made extraordinary solar road stud protection measures in helping road safety with science and technology, and ensured the safety of the people by installing a series of solar road stud projects.
At night in midsummer, fireflies fly in the bamboo forest in shangpingxiang section of Wenxi line in Yong'an City, Fujian Province, and
solar road studs
on the road are still visible at night. For a moment, the stars in the sky, the fireflies in the sky, and the solar road studs on the road dotted the Wenxi line into a realistic version of the avenue of stars.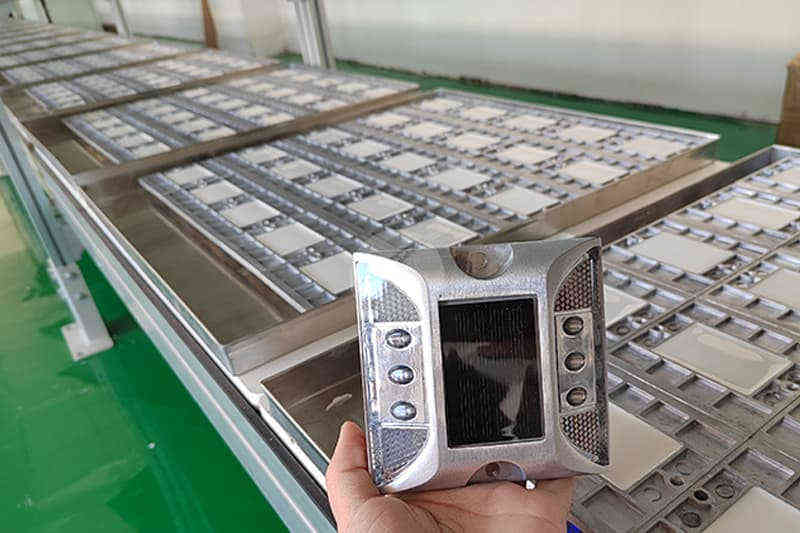 This installled
solar road stud
is square, covering a number of patented technologies, with high hardness, low cost and degradability. The service life of solar road stud can reach more than 8 years, which is a cost-effective road traffic safety facility.
Solar road stud
is an upgrade of traditional reflective road stud. Solar road stud, as the name suggests, is the use of clean and environmentally friendly solar energy resources as energy supply, will not aggravate the shortage of non renewable energy. By converting solar energy into electricity, solar road studs can emit light at night with LED bulbs. Compared with the traditional reflective road stud, the light propagation distance of solar road stud is farther, which can reach 800m. And the solar road stud is automatic light, compared with the reflection, the light intensity is higher.