In May 2017, Yongan Transportation Bureau promoted and applied these
solar road studs
. These luminous solar road studs are not only beautiful, but also can help passing vehicles distinguish lanes at night, improve route identification, and light up the light of life protection for rural roads.
Solar road stud
is also a kind of reflective road stud. In the past, the solar road stud is a round transparent glass body, which gathers light through the transparent glass sphere, and then reflects light by the reflection device on the base. This design makes the reflective area of the solar road stud larger, the reflective force stronger and the reflective light intensity higher.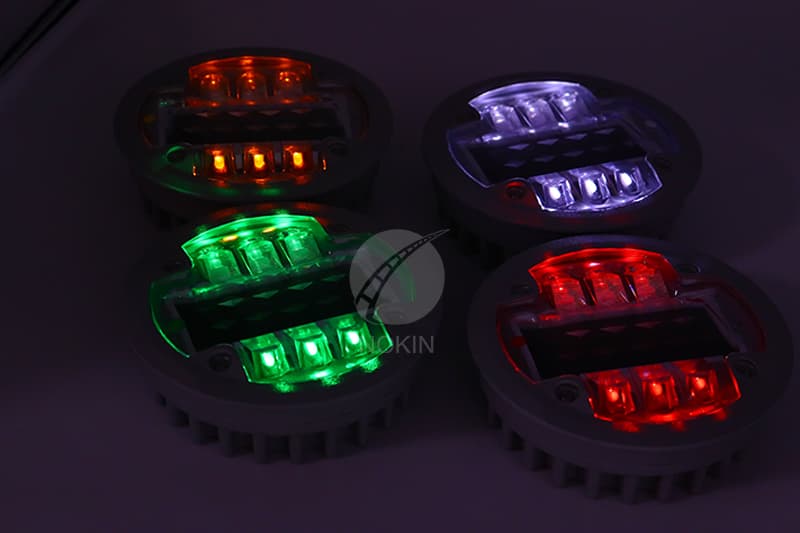 These self luminous
solar road studs
installed on the edge of the road use the working principle of "absorbing solar energy – converting electric energy – storing electric energy – releasing light energy". In the daytime, solar road studs absorb solar energy and convert it into electric energy, which is stored in the battery. In the night, rain and fog and other weak light environment, solar road studs can automatically release light energy for up to 12 hours.
Here are some common applications of
solar road stud
. Solar road studs can be installed on road edge stones with more than four lanes to and fro, but no median and insufficient light at night. Solar road studs can be used incrossroads and zebra crossings (deceleration tips). Sharp turning roads, foggy areas (seaside and airport roads), road edge stones of expressways and roads without street lights, guidelines at entrances and exits of viaducts and tunnels and road Island, vehicle diversion place (around the triangle crosswise line) are also applicable place for solar road studs.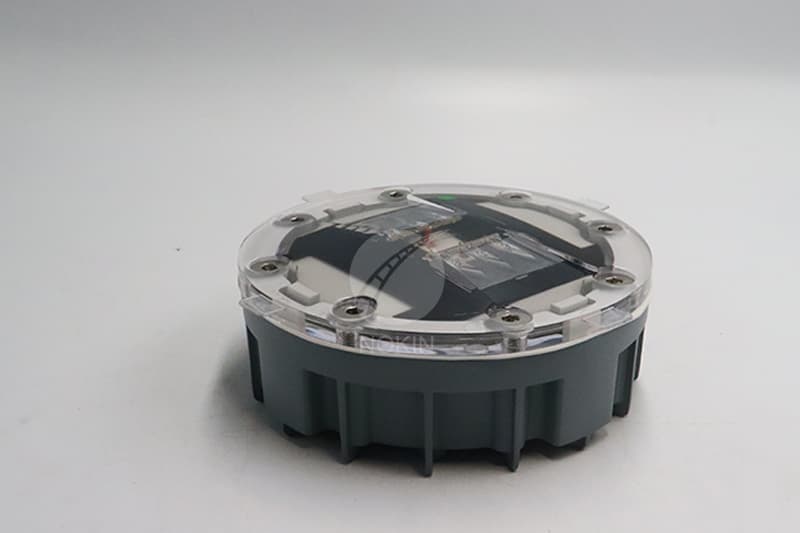 Solar road stud
can also be used in these places: railway ramp, toll station lane line, accident-prone area, urban sidewalks, park paths, and other areas and roads that need to beautify the night scenery. Such a solar road stud device not only makes the road at night more vivid and full of vitality, and strengthens the aesthetic feeling of urban roads, but also can improve the brightness of the road, so that drivers can drive more safely at night. Commuters are also full of praise for such solar road studs.