As an energy-saving and efficient road traffic safety facility,
solar road stud
has been widely used in various fields since it was invented. Since the reform and opening up, with the development of world economy and science and technology, highway construction has developed. As one of the road traffic safety facilities, solar road stud has become an indispensable part of highway construction.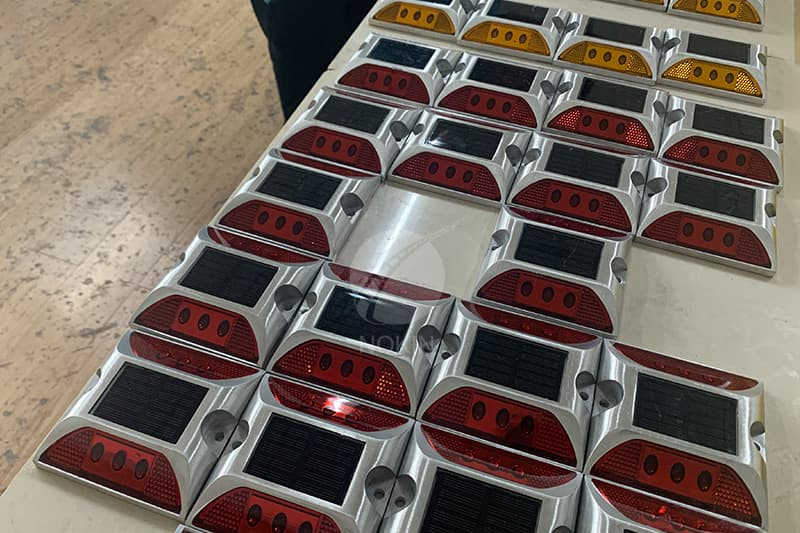 The main products of NOKIN include
solar road studs
, reflective road studs, solar traffic signs and road marking machines. Today I would like to introduce one of solar road studs– solar road stud NK-RS-K1.
First of all, the biggest difference between
solar road stud NK-RS-K1
and other solar road stud is the shape: solar road stud K1 is round, while most other road studs are square. This is the most obvious difference. This arc-shaped design can not only improve the aesthetic feeling of the road stud, but also further improve the impact resistance.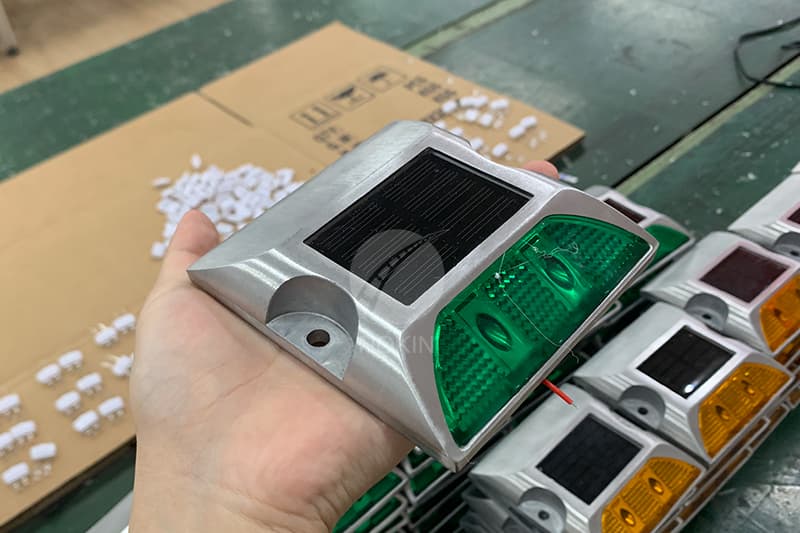 The
solar road stud K1
uses USA brand flexible solar panel with high conversion and charge efficiency. NIMH 600mah battery is used to supply power to double-sided super bright LED bulbs (a total of 10 LED bulbs). When fully charged, solar road stud K1 can continue to glow for eight hours or flash at a certain frequency for 120 hours. LED has five common colors: red, yellow, green, blue and white. Customers are free to choose.