With the steady progress of road construction and the continuous development of science and technology, the probability of solar road stud being seen on the road is increasing. This is not only for the sake of safety, but also for the development trend of solar road stud itself. Whether it is solar road stud or ordinary reflective road studs, are safe and effective traffic safety facilities.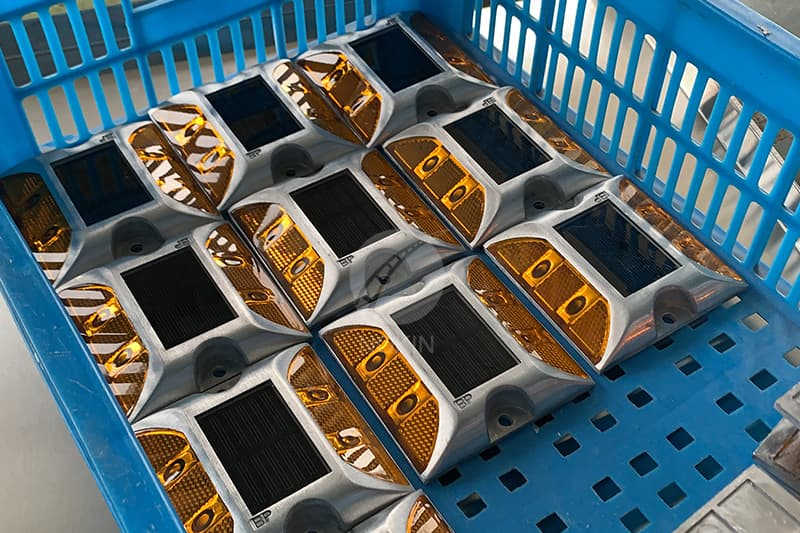 At home and abroad, the practice and understanding of the embedded solar road stud (or solar road stud used in the middle line) are still in the process of deepening. After years of research and practice, researchers have found three elements of the raised solar road stud: compression resistance, high-temperature resistance, and reflection.
Nokin hot-selling solar road stud NK-RS-A6-1 has been installed on the highway of Saudi-Arabia. Solar road stud NK-RS-A6-1 is a kind of synchronous flash solar road studs, which also called co-frequency Bluetooth solar road stud. The solar road stud will be installed separated but flash in the same frequency.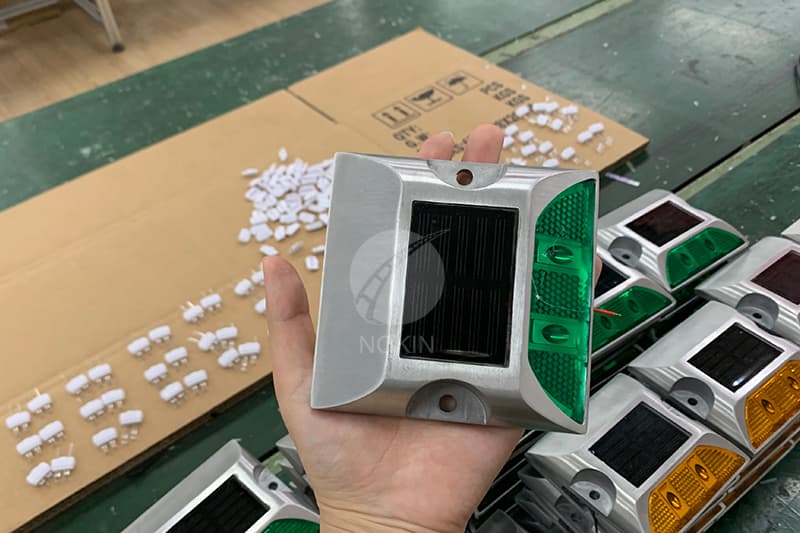 Solar road stud NK-RS-A6-1 has been expressed to Saudi Arabia for its advantage of high lighting strength, long life span, and great quality. The solar road stud work on the road by flashing synchronously, guide the direction in rainy and foggy weather or in times of low visibility and etc.
NOKIN solar road stud products are exported to all over the world. Even in extreme weather conditions, our solar road stud can perform well. NOKIN has now exporting more than 50000 smart solar road studs around the world.