As an energy-saving and efficient road traffic safety facility,
solar road stud
has been widely used in various fields since it was invented. Since the reform and opening up, with the development of world economy and science and technology, highway construction has developed. As one of the road traffic safety facilities, solar road stud has become an indispensable part of highway construction.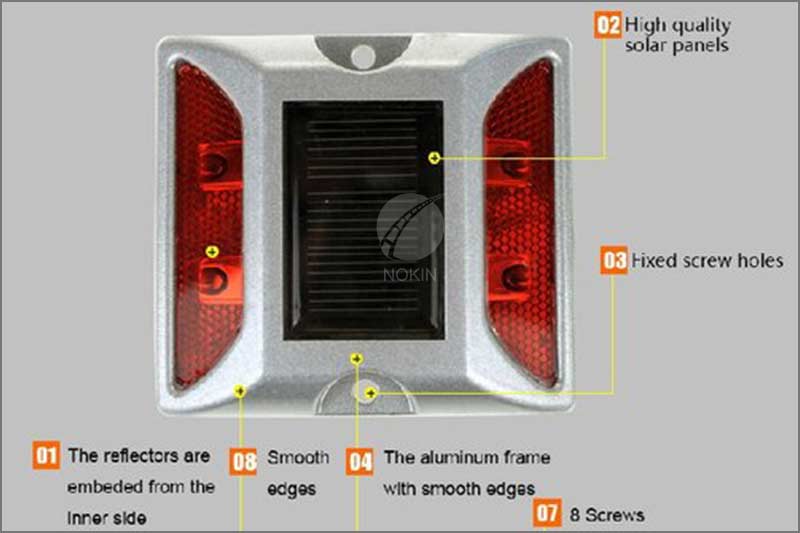 Embedded solar road stud NK-RS-X5
uses aluminum alloy material and its load capacity is more than 40T (can be installed in the middle of road). And USA brand flexible solar panel with high conversion and charge efficiency are applied. The power supply of solar road stud X5 is 5V/80MAH Mono crystalline silicon. And the life span of solar road stud X5 can bring 3-5 years with lithium battery3.2V/1000MAH
The LED of
solar road stud X5
further expands its life span. reason for using LED lamp in solar road stud is that led is a kind of miniature bulb that can be easily installed in the circuit, but unlike ordinary incandescent bulb, they have no filament that will burn off, invalid or polluted gas, and will not become particularly hot. So the LED lamp can make the solar road stud more durable and increase the service life of the solar road stud.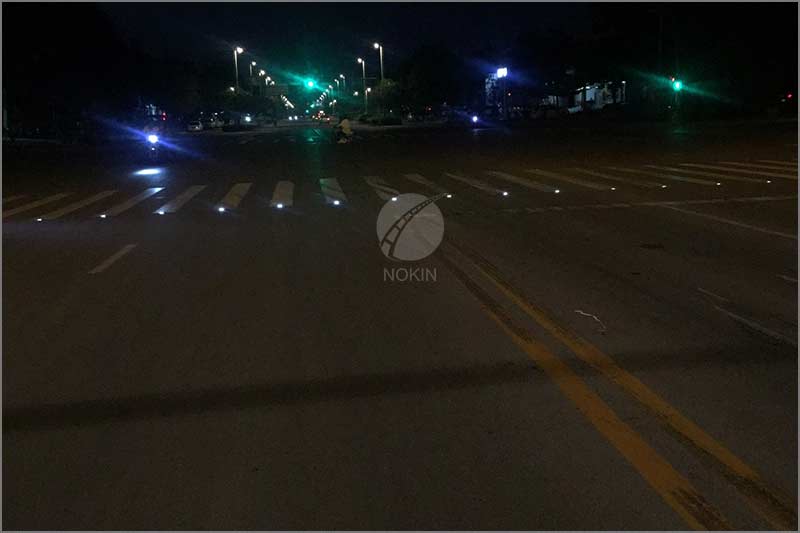 Shenzhen NOKIN Traffic Facility Co., Ltd. not only applies the latest production technology, but also has various shapes. All kinds of
solar road stud
have good compression performance, impact resistance, waterproof performance, high temperature resistance and durability. Solar road stud also has good energy saving effect, which can effectively reduce energy consumption.