With the steady progress of road construction and the continuous development of science and technology, the probability of
solar road stud
being seen on the road is increasing. This is not only for the sake of safety, but also for the development trend of solar road stud itself. Whether it is
solar road stud
or ordinary reflective road studs, are safe and effective traffic safety facilities.
There are two kinds of lighting modes of solar road stud: continuous light and flashing light. Most of the early solar road stud were flashing, and people at that time believed that the way of flashing was more eye-catching and could alert drivers. However, it was later found that this was not the case. The continuous flashing of solar road stud made the driver feel anxious, uneasy and uncomfortable.
There is no doubt that
solar road stud
has played an important role in improving highway safety and reducing traffic accidents. Compared with ordinary reflective road stud, solar road stud has two most important characteristics.
First, the luminous brightness of
solar road stud
is large, which can reach 6-7 times of that of ordinary reflective road stud. High intensity light of solar road stud can also play a normal role in rainy and foggy weather at night, which can guide the driver safely and effectively.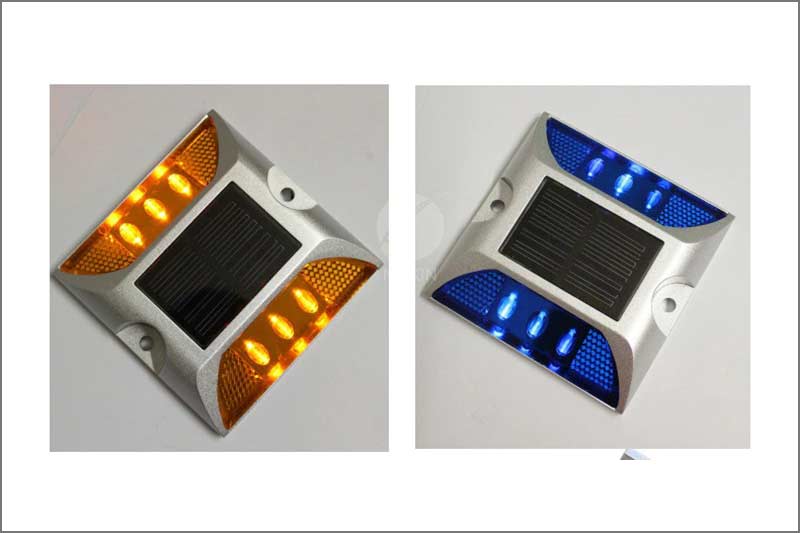 The second feature is the active light of
solar road stud
. Ordinary reflective road studs rely on car lights, and the visual distance is not enough to avoid the interference of rain and fog. Whether, solar road studs can achieve active lighting and dynamic warning, which has better warning and guidance function for drivers.