This essay will introduce new safety guarantee devices —
solar road studs
from two aspects: first, the characteristics of solar road studs; second, the application of solar road studs on safety assurance projects. To protect health and life of drivers, plenty of traffic safety facilities are applied in dangerous area of express, such as sharp corners, dangerous bends, steep slope zone, poor sight distance and dangerous roadside sections on national and provincial trunk lines. Whether traditional traffic safety products or new developed road safety devices contribute a lot to improve the safety of highway traffic and reduce driver distraction caused by the perception of long, dull, dark roads at night.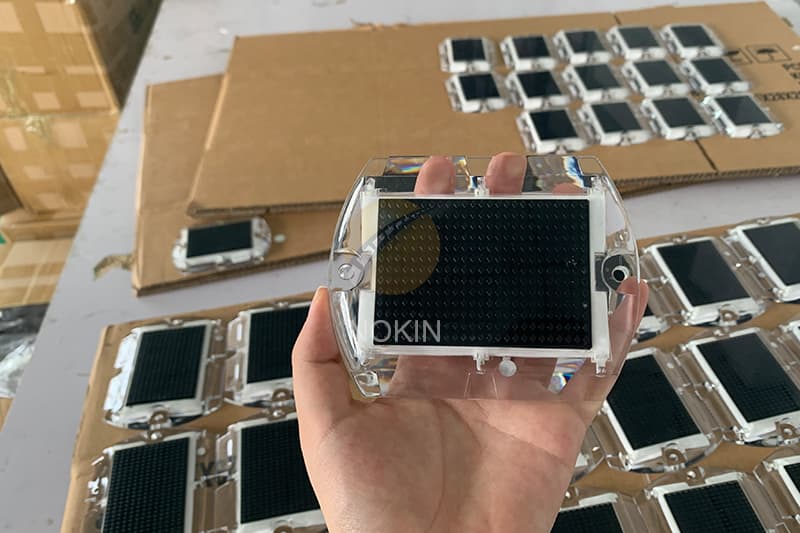 Solar road studs
are advanced traffic security guarantee facilities. Solar road studs are truly life-saving safety devices on the roads in areas with frequent fog related traffic accidents. There are many roads in East China, South China and Sichuan province using solar road studs and achieving good results.
Ordinary reflective road studs lock of high light intensity. The
solar road studs
perfectly remedy this disadvantage. First, it has extraordinary light intensity in low light condition. Old reflective road has only 200-300 MCD of reflective brightness, while solar road studs can reach 3000 and even more, which is more than ten times the former. The light is strong enough to penetrate fogs and rains at night and efficiently warning drivers to safe area.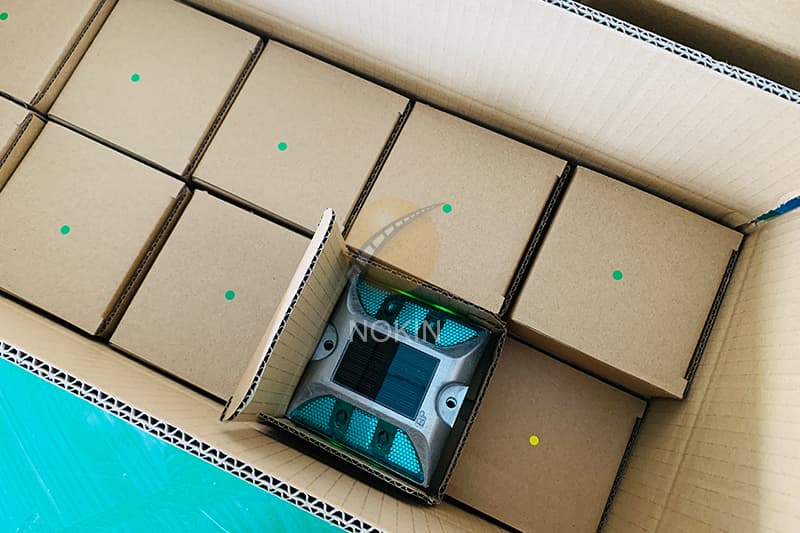 Second, compared with passive reflective illumination way of traditional road studs,
solar road studs
can actively illuminate constantly or flash to extent frequency. The type of active illumination not only avoid disturbance of bad weather to the maximum extent, but also get rid of relying on vehicles headlights. Therefore, it show better dynamic warning effects with more far visual range.
Solar road studs
are applied more and more often due to these advantages, especially in dangerous area of highway. The solar road stud is a key point to solve the security problem that the Ministry of communications concerns.