Solar road stud
is a good new safety guarantee product. The NOKIN articles introduces solar road stud's characteristics and summarizes solar road stud's application on safety guarantee projects.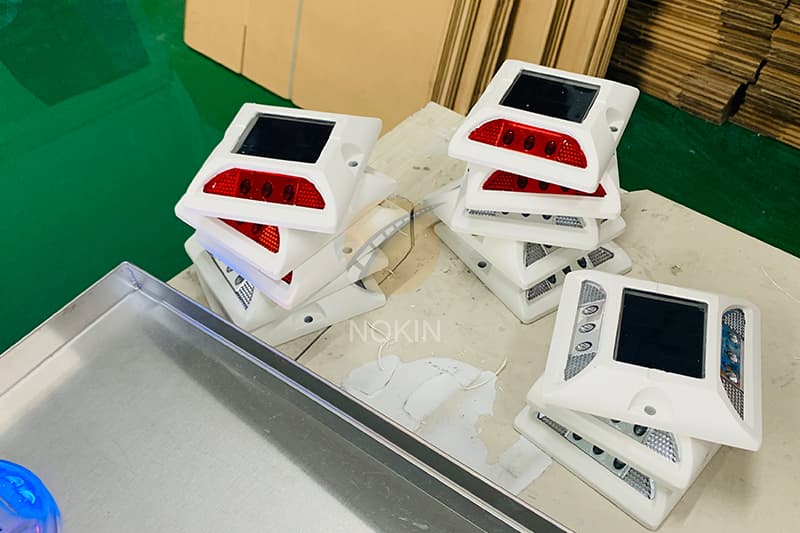 In the current highway safety guarantee project implemented by the Ministry of communications, various traffic safety facilities have been widely used, including traditional products and new developed products. The application of
solar road stud
plays an important role in improving the safety of highway traffic and reducing the occurrence of traffic accidents. Solar road studs show its strong vitality by virtue of their powerful functions.
Why is it very meaningful to install
solar road stud
on highways? What role can solar road stud play in dense fog? Let's start with the nature of the solar road stud. Solar road stud is very compressive, long service life and better use effect.
Generally speaking, the concentration of yellow fog is very high, which will block the driver's sight. In case of fog, the
solar road stud
flashes at high frequency, and the light with strong penetration can pass through the thick fog, clearly outline the road, and remind the driver to drive safely and pay attention to safety. At this time, we found that the work of solar road stud is very important for drivers driving in fog.
NOKIN
solar road stud
's LED light has longer range and higher intensity. It is a low-cost and maintenance free way to install solar studs on expressways. Solar road stud can also effectively replace the elevated street lamp.