Since the invention of the cat's eye road stud in 1894, the technology of the road stud has been developing continuously.
Solar road stud
is the latest road stud product. The upgraded solar road stud has many characteristics that cat eye road stud and ordinary reflective road stud do not have.
Solar road stud
is to rely on solar energy resources for power generation. Therefore, the application of solar road stud not only does not need to lay the circuit, construction wiring, but also can effectively save resources. The saving of power resources is conducive to the sustainable development of the environment and the further reduction of production costs. From the application of energy, solar road stud is very advantageous.
And the
solar road stud
relies on LED active light. The light of LED can spread to a distance of 800m, and the driver can see the prompt in front from a distance. Solar road stud provides drivers with larger lighting area and more abundant reaction time. Therefore, solar road stud can effectively reduce the occurrence of traffic accidents.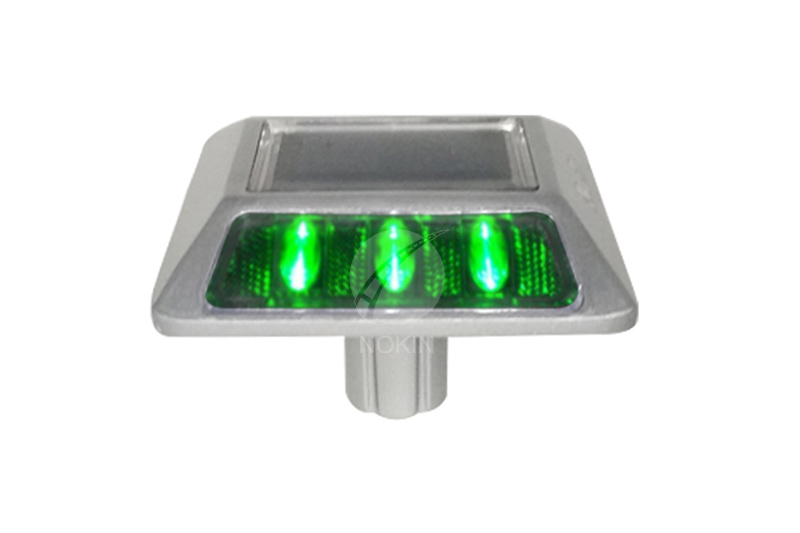 Solar road stud
is a humble device in the daytime. In the night, rain, fog can play a great role. Because the light intensity of solar road stud is higher, it can break through the rain and fog.
Therefore, the applicability of
solar road stud
is stronger, and it can be installed in the mountainous area and seaside with poor weather environment. The application range of solar road nails is wider than that of ordinary reflective road studs.