Different from other lighting safety such as street lights, road studs, the LED beads of the
solar road stud
are powered by solar energy. The solar panel absorbs the light source in the daytime and converts it into electric energy, which is stored in the battery for the LED lamp beads to emit light at night. NOKIN's solar road stud adopts super bright LED lamp beads, and the visible distance can reach 800m.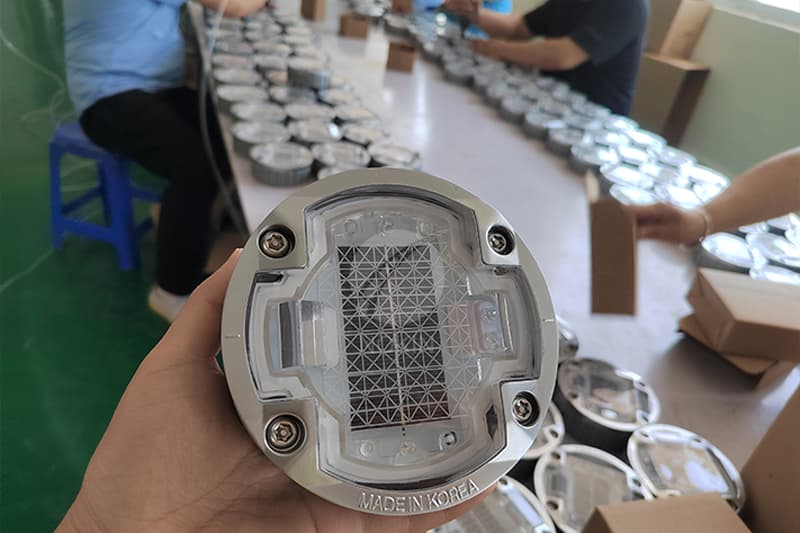 Tunnel active solar road stud
is a more advanced traffic safety facility than solar road stud. The tunnel active solar road stud uses the solar panel or AC as the input power, and the controller controls the road stud work centrally, and flashes or lights for a long time. The advantage of synchronous active solar road stud is that the road stud will not work alone and cause interference to the driver's line of sight, thus causing danger.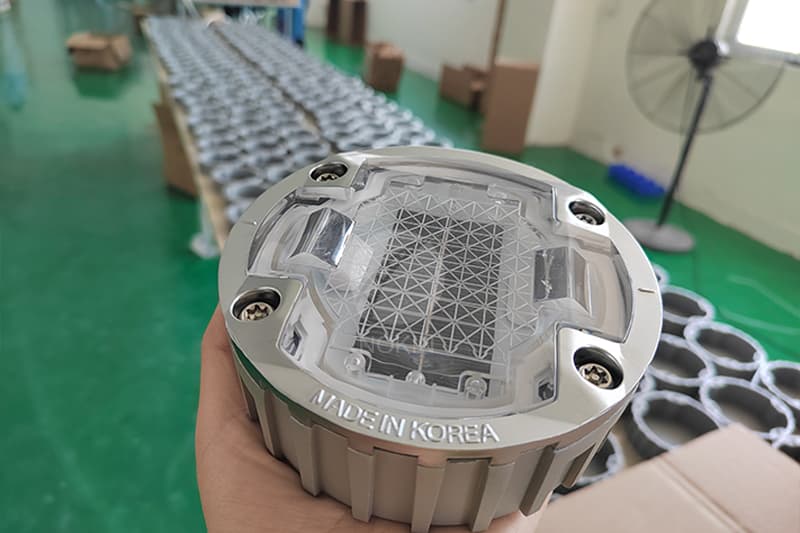 The feature of
active solar road stud
is to gather the solar panel, battery and control circuit in each solar road stud into a control box. The effective control distance of a control system can be 500m, that is to say, a control box can control all the solar road studs within 500m. The active solar road stud only retains led and a simple voltage stabilizing circuit for display purpose. Due to the reduction of internal circuit, the compression value of active solar road stud can reach 16 tons.
Under the control of the controller, the
active solar road stud
works in the way of constant light or synchronous flashing. All active solar road studs are connected by wires. The battery and circuit of the active solar road studs can be replaced, which is more compression resistant, more stable and longer service life.
Even the effect of
active solar road stud
is more obvious than that of solar road stud. In the dim tunnel environment, the lighting effect of active solar road stud is better and the road safety can be improved more effectively. There is a wire connection between each solar road studs. Generally, each group of controllers can control the diameter of about 1000 meters. If you want to buy super bright tunnel active solar road stud, welcome to consult.