Solar road stud
is a kind of sight guidance device powered by solar energy. Each solar road stud is composed of shell, led, wire and controller.The product is a kind of road stud, which is set along both sides of the road. Solar road stud is used to indicate the edge of road and tunnel at night or in rainy and foggy weather. Solar road stud can also installed in park.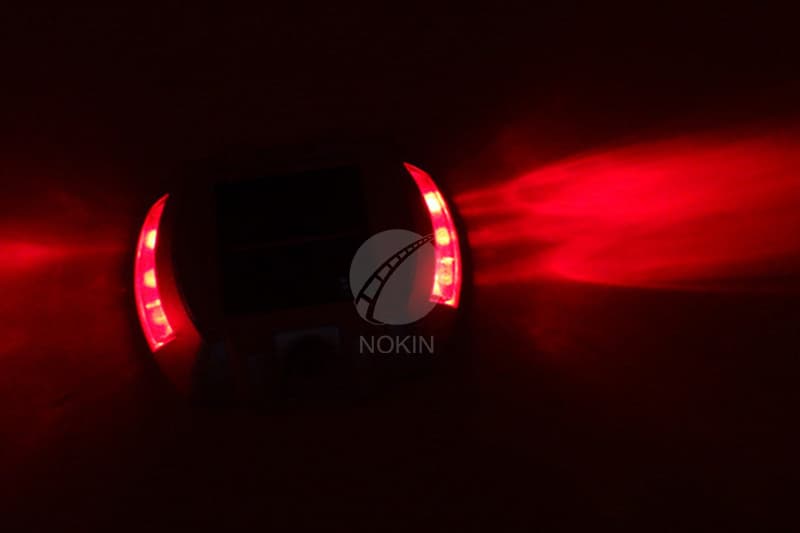 It's a good idea to install
solar road studs
in the park. When you run and ride happily in the park during the day, do you think it would be better if you could do it at night? Walking and exercising in the park at night can avoid ultraviolet rays and digest dinner. But at night the park is dark and vulnerable. At this time, the solar road stud can play a role.
Why we should install
solar road stud
insteading of reflective road stud at park? Reflective road studs emit light by reflect other light, suah as street lights, cars light. In general, cars and other vehicles are forbidden in park. If install street lights, the reflective road studs will lose its meaning. Therefore, reflective road stud can not used in park. While solar road studs can emit light actively, so we choose solar road studs.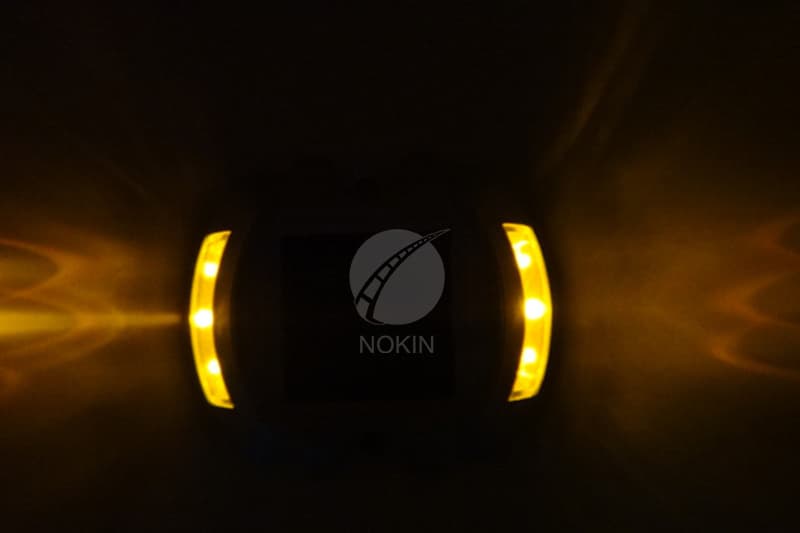 The difference between
solar road studs
and ordinary reflective road studs is that solar road studs can be powered by both solar panels and alternating current. The solar road stud product is a road traffic safety facility which can not only rely on active lighting, but also combine with passive reflection.
NOKIN are committed to the production of
solar road stud
products. NOKIN, who specializes in traffic safety facilities, especially solar road stud, will win your support and trust with first-class product quality, preferential product price and satisfactory sales service. We uphold the concept of "scientific and technological innovation, green environmental protection". Now NOKIN has a series of solar road stud products with independent intellectual property rights.