Solar road stud is the cat's eye road stud that uses solar energy as the power source. The solar road stud doesn't look impressive. Solar road studs often have simple square shell, but it has a complex structure inside. Inside the solar road stud are batteries or super capacitors, LED beads, solar panels and other components. Every electronic component will affect the service life of the solar road stud.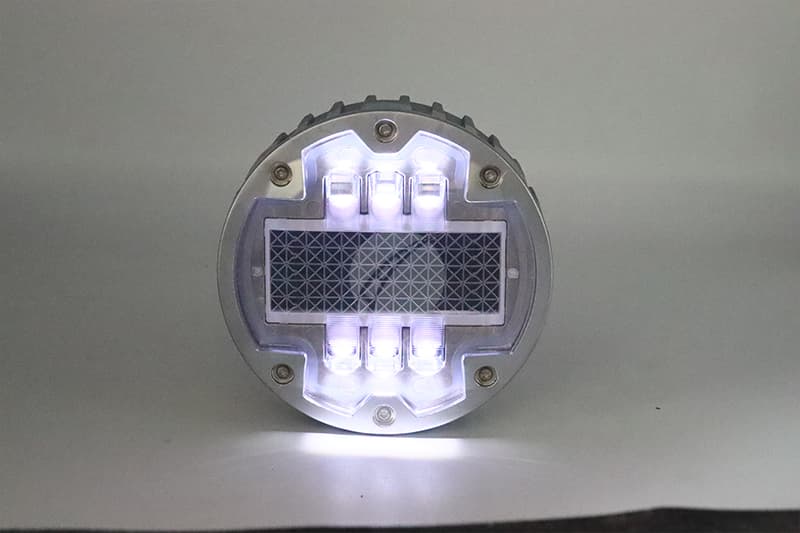 Compared with the performance of traditional road signs, solar road stud has the following advantages. Solar road stud has 360-degree omni-directional high brightness and strong concentrating effect which can achieve long reflection distant. Solar road studs with high pressure strength can has long life span and high safety capacity.
Nokin hot-selling solar road stud NK-RS-A6-1 has been installed on the highway of Saudi-Arabia. Solar road stud NK-RS-A6-1 is a kind of synchronous flash solar road studs, which also called co-frequency Bluetooth solar road stud. The solar road stud will be installed separated but flash in the same frequency.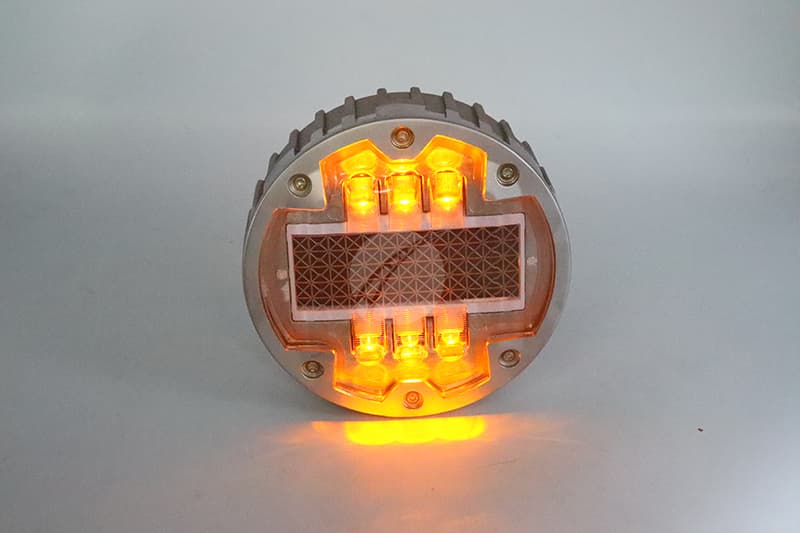 Let's see a round solar road stud now. Round solar road stud' surface is not smooth enough, easy to accumulate dirt, especially the engine oil. Once the round solar road stud loses its luster, it will reduce the reflective efficiency and can not effectively protect the road lighting. And round solar road studs for heavy metal resources use price is not high, occupy resources.
Compared with other solar road studs, although the initial price of NOKIN solar road stud is higher, the overall cost will be lower. NOKIN solar road stud with high quality does not need manual maintenance, and NOKIN solar road stud's service life can reach 5-8 years, so it is more suitable for road safety construction.