Raised solar road stud
are safety devices used on roads. These solar road stud devices are usually made of plastics, ceramics, thermoplastic coatings or occasionally metal, and come in a variety of shapes and colors. Amber reflective solar road studs include lenses or reflective sheets, which enhance visibility by reflecting automobile headlights. And the main illumination function of solar road stud is LED lights.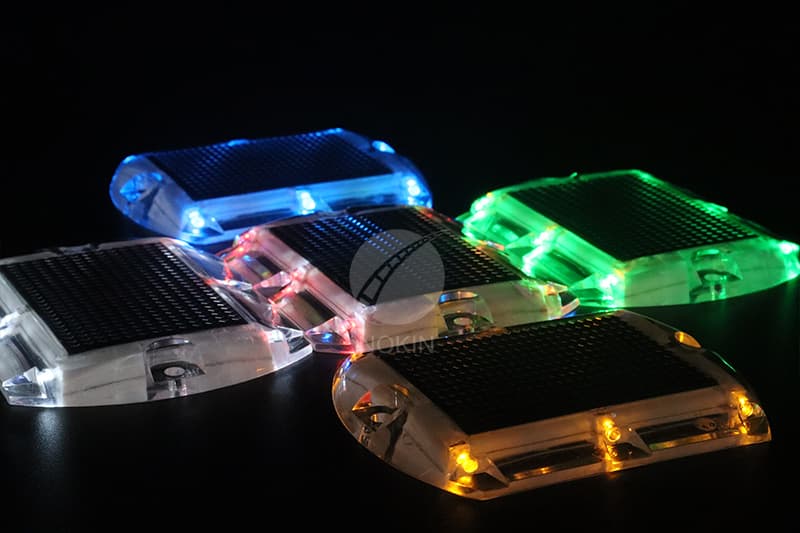 Embedded in the road surface,
solar road studs
are an improvement on the traditional cat eyes in that they may give drivers more than a thirty-second reaction window compared with about 3 seconds for conventional reflective road stud devices. The intense brightness of the LED makes the lighting solar road stud easily visible at distances of 800m under favorable conditions.
Raised solar road stud and embedded solar road stud have their advantages. For example, the characteristics of solar road stud are strong and durable, economical and practical, high-tech environmental protection, energy conservation and emission reduction. Solar road stud can be used for road lighting, yurts, tents, gardens, gardens, parks and other outdoor lighting. Solar road stud can also be used for street and garden, park decoration. But which one is better? In tunnel installation, we prefer embedded solar road stud.
Solar road stud
has certain advantages in tunnel installation. When we drive on the highway, we usually have fear because of the dim light in the tunnel. And it is difficult to install lighting in the tunnel. In the tunnel, even if there are lighting equipment, such as reflective road studs, it is difficult to achieve the ideal lighting effect. Because the reflection road stud of passive reflected light will quickly accumulate dust due to oil in the air and lose the reflection effect.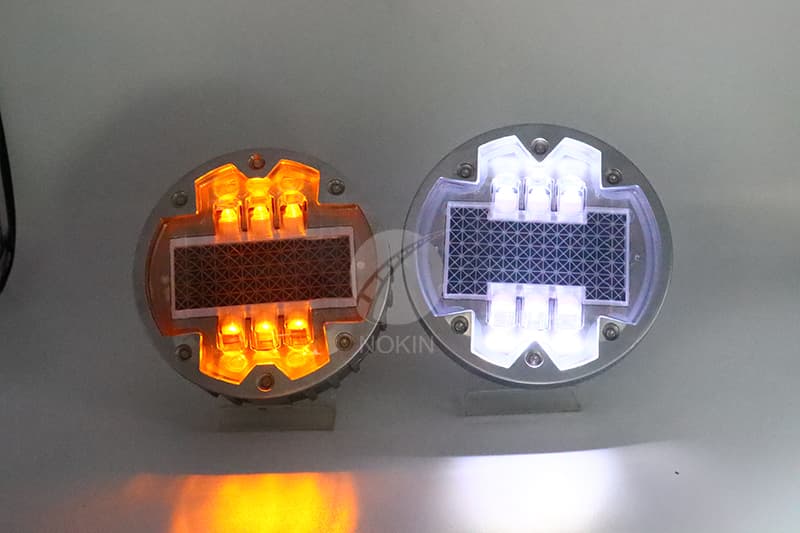 NOKIN produce glass
solar road stud
, plastic solar road stud, aluminum solar road stud, PCB solar road stud, LED solar road stud, etc. The glass solar road stud in NOKIN with cheap price, this type of solar road stud can be made with PC material or glass material.