The
solar road stud
design originated in the UK in 1934 and is today used all over the world. The original form of solar road stud consisted of two pairs of reflective glass spheres set into a white rubber dome, mounted in a cast iron housing. Solar road stud can be used to reduce speed, signal driver attention to common features, hazards, and dangerous bends on our roads.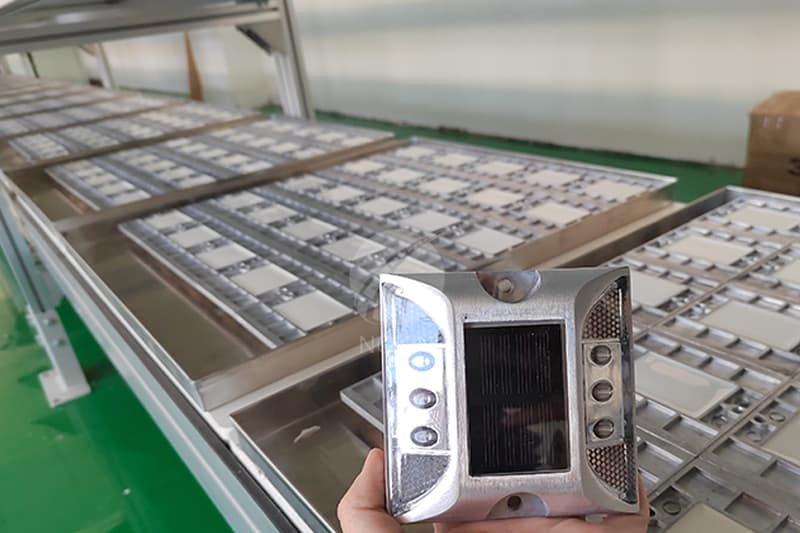 The reason why
solar road stud
is popular is not only because it can light up the road like streetlamp, but also because the solar road stud uses clean and environment-friendly solar energy resources. Each solar road stud converts solar energy collected to electricity, thanks to the solar panel integrated to its surface. The base of each solar road stud is suitably shaped so as to present excellent adhesion with the ground.
The scope of application of
solar road studs
is wild. According to the different installation positions, solar road stud can be divided into embedded road stud and raised road stud. Solar road stud application extends from simple obstacle marking to complex, optical road guidance tasks. Through the solar power supply an enormous autonomy can be achieved. An expensive and complex cabling falls away by the appearance of solar road stud.
NOKIN specializes in the production of
LED solar road stud
for sale lighting tools. The company is a new energy production enterprise specializing in the R & D, production, sales, installation and service of outdoor LED solar road stud for sale lighting.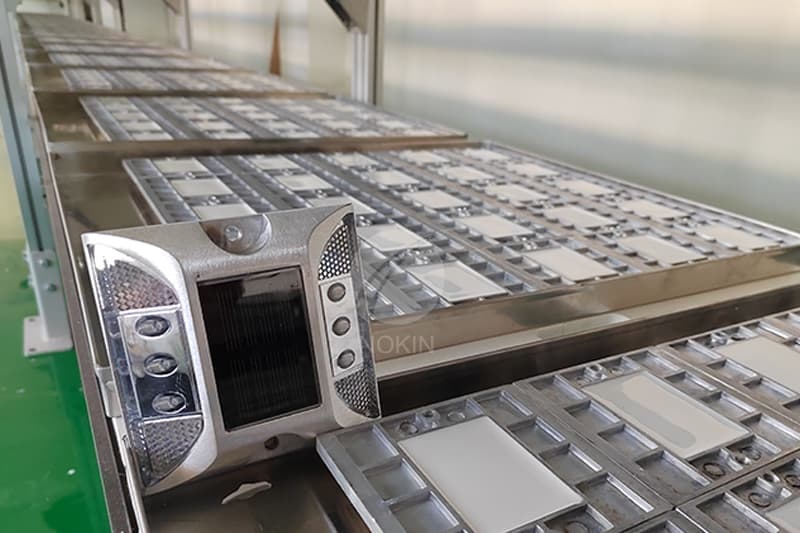 The company is mainly committed to R & D and production of outdoor lighting products such as road studs,
LED solar road stud
for sales, high pole lamps, solar garden lamps, solar landscape lamps, solar LED lamps, monitoring poles, traffic signal lamps, traffic sign poles, and undertake various landscape LED solar road stud for sale lighting projects.