In terms of the appearance of
solar road studs
, there may be these standards and requirements. For example, the surface coating of solar road stud should be uniform, and should not blister, crack, scratch, fall off and wear. The lens of the solar road stud should be clear and transparent without impurities, scratches and pollution.
In addition, the components and parts of
solar road stud
should not have obvious dent, scratch, crack, deformation and pollution. The metal parts and components of the solar road stud should not be rusted, and the fasteners of the solar road stud should not be loose.
Synchronous solar road stud
, also known as synchronous raised solar road stud and solar synchronous channel road stud, refers to the discrete installation of solar road stud using a unified flashing frequency and duty cycle to work synchronously in a coordinated and unified state. It can display the direction of road and the position of road obstacles with the best visual effect.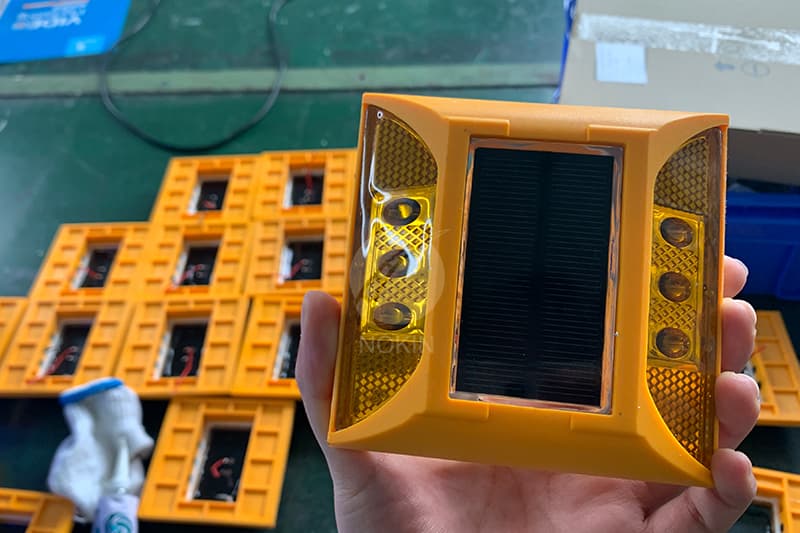 Because
synchronous solar road stud
 works in synchronous flashing mode, it is commonly used as road sideline, green belt sign, deceleration sign, obstacle indication, etc. The synchronous solar road stud is a very effective technical means of urban beautification, anti-fog guidance and road marking enhancement.