The
solar road stud
installed on the road is no stranger to us. It can be found in sharp and dangerous sections. Solar road stud is like an elf guarding the Night Walker. People affectionately call it "night elf".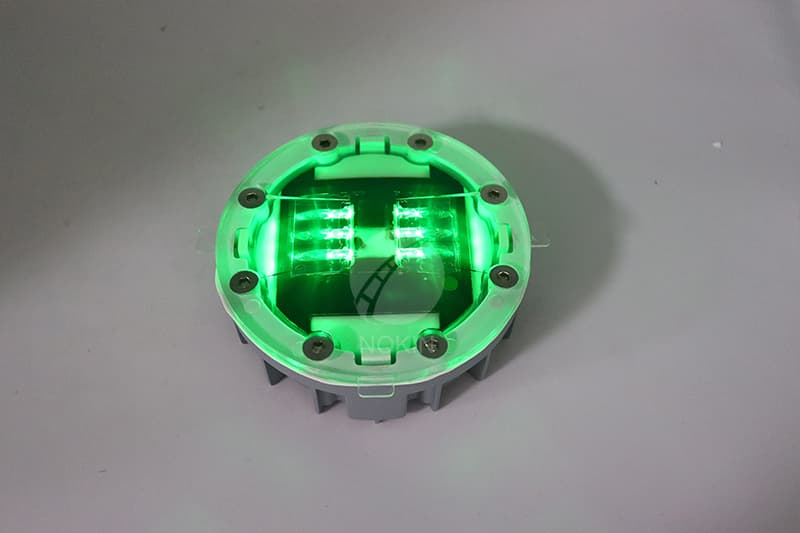 Solar road studs
are mainly used at night. When driving in the daytime, you don't have to worry about the lack of light. However, driving in the evening will be more troublesome. The low beam of solar road stud can only illuminate a small area, and the high beam can hinder others. Many people pray not to take the night driving test when taking the driving license test. However, it is inevitable to drive at night in our life. Fortunately, we have street lights and solar road stud.
There is a new type of
solar road stud
— synchronous raised solar road stud. Synchronous solar road stud, also known as synchronous raised solar road stud and synchronous channel solar road stud, refers to the discrete installation of solar road stud using a unified flashing frequency and duty cycle to work synchronously in a coordinated and unified state. Synchronous solar road stud can display the direction of road and the position of road obstacles with the best visual effect.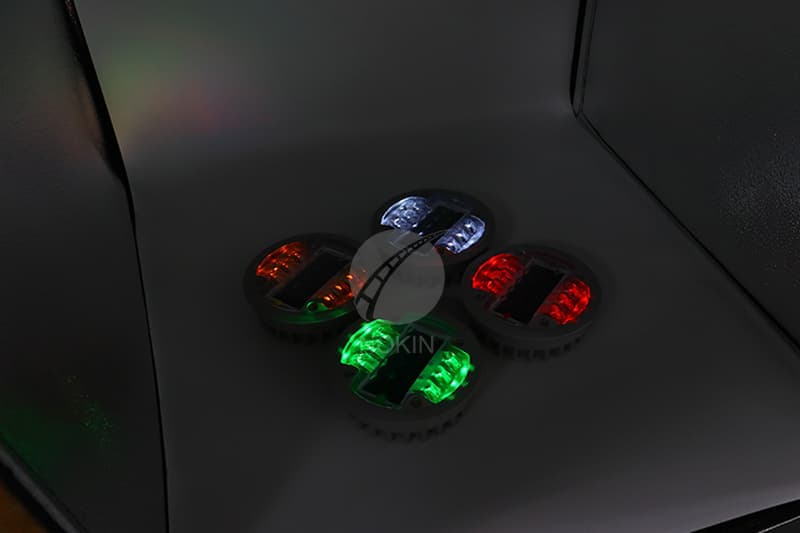 Because synchronous
solar road stud
works in synchronous flashing mode, it is commonly used as road sideline, green belt sign, deceleration sign, obstacle indication, etc. The synchronous solar road stud is a very effective technical means of urban beautification, anti-fog guidance and road marking enhancement.
Synchronous
solar road stud
is a solar photovoltaic high-tech products. The solar road stud has the advantages of green environmental protection, safety, beauty, etc. and widely used in road traffic, square, garden district and other places. In the daytime, when the sun shines on the surface of the synchronous solar road stud, the solar cells in the synchronous solar road stud generate electricity and charge the energy storage elements. At night, the synchronous solar road stud starts automatically to light up the light source.