NOKIN's solar road stud
adopts super bright LED lamp beads with eye-catching color and clear color. Whether in the daytime or at night, the solar road stud has good visual performance, which can attract the attention of drivers, reduce the speed and improve the driving safety on the highway.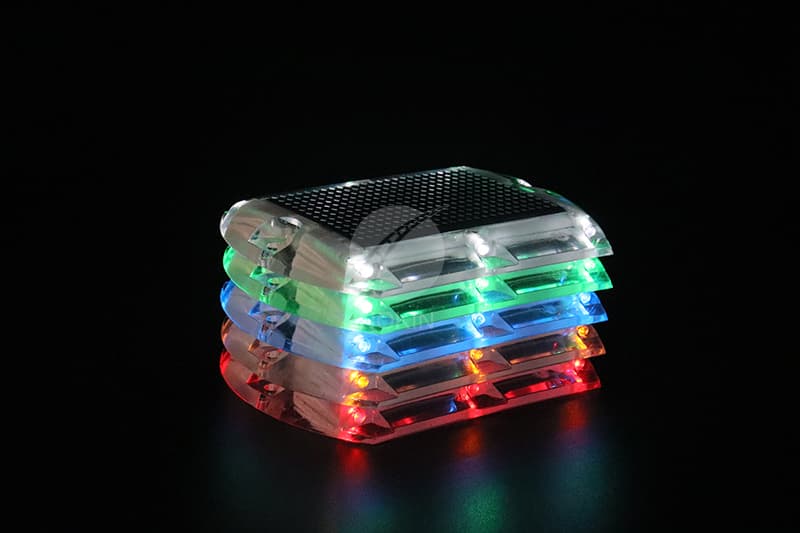 NOKIN solar road stud
has a variety of colors to choose from. The colors of LED lamp beads and reflectors can be customized according to customers' requirements. Our staff are committed to meeting customers' requirements for products and solving customers' questions about solar road studs.
About the delivery of
solar road stud
: all the solar road stud products of our company are sold all over the world. Due to different regions, the transportation cost of each order is also different. So the price of solar energy quoted by our company is factory price. If you need to know the transportation cost, please contact the sales staff to inform you of the quantity you need to order and the receiving address. The sales staff will help you calculate the transportation cost.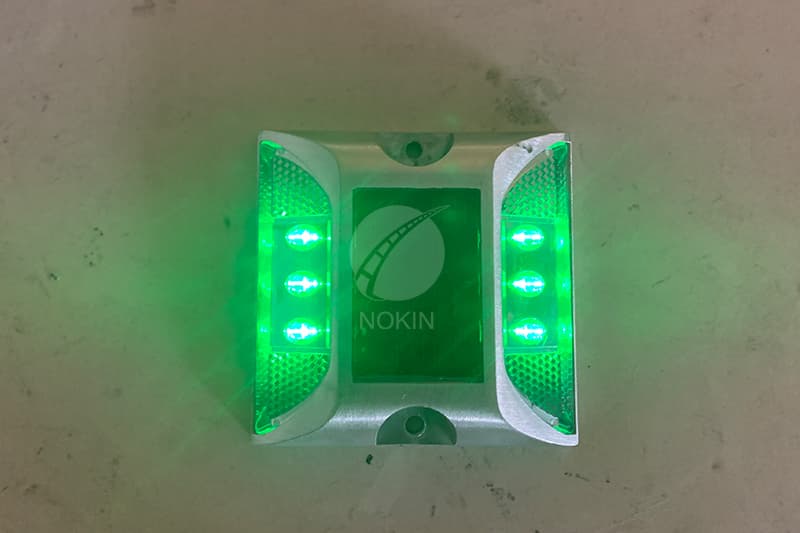 NOKIN's solar road stud
is a more advanced traffic safety facility than reflective road stud. NOKIN's solar road stud uses the solar panel or AC as the input power, and the controller controls the road stud work centrally, and flashes or lights for a long time. The advantage of synchronous NOKIN's solar road stud is that the solar road stud will not work alone and cause interference to the driver's line of sight, thus causing danger.