Now we can often see
solar road studs on the road
. The function of solar road stud is to send out strong guiding light when the light is dim (such as rainy day, foggy day, night) to warn the driver of road changes ahead.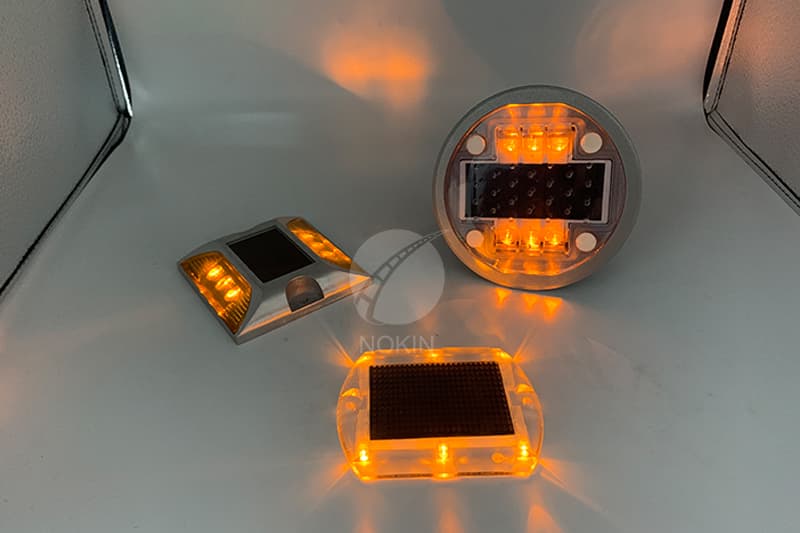 There are five common
solar road stud
colors: red, yellow, blue, green and white. The light is emitted through the bilateral LED lights or the unilateral LED lights. But what's the effect of different colors of solar road stud? What's the difference of the colors of solar road stud? Is the solar road stud a random color?
There are many traffic safety facilities on the road now, and the solar road stud is a very effective lighting tool. What colors would you like the solar road studs to have?
The
solar road stud
also uses USA brand solar panel with 22% high conversion rate. Solar road stud with reflectors can quickly convert solar energy into electric energy and complete long-term work under the condition of short charging time.
Shenzhen NOKIN Traffic Facilities Co., LTD have a professional research, development and design team of
solar road stud
. NOKIN is responsible for solar road stud  sales team and enthusiastic solar road stud after-sales team.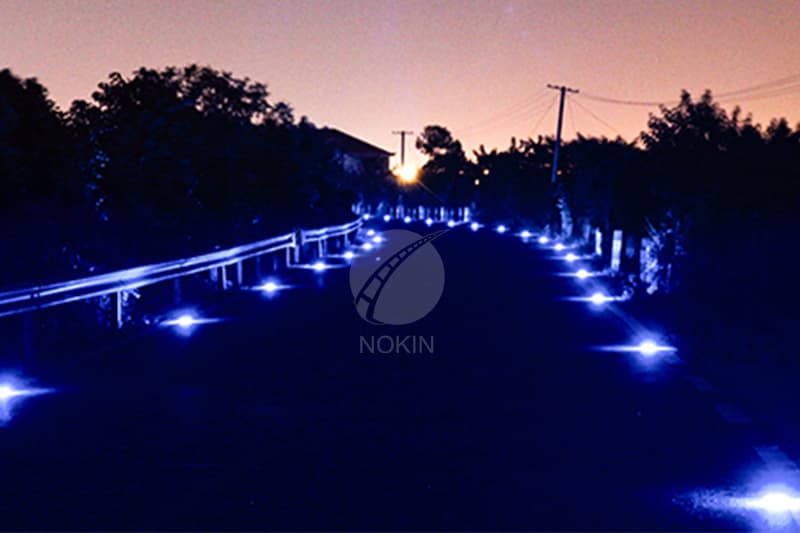 It is our intention that makes NOKIN
reflective solar road stud
of excellent quality and proud sales. If you want to know more about solar road stud, please contact NOKIN. We have professional and extensive knowledge of reflective solar road stud, which can solve all your doubts about this solar road studs.