Solar road studs
include embedded road studs and protruding road studs. The protruding road stud is easy to be crushed by the car. The size of solar road stud is generally small, which can not only avoid the road stud from being excessively impacted by the car, but also ensure that the solar road stud will not affect the driving of the car when it is installed on the road.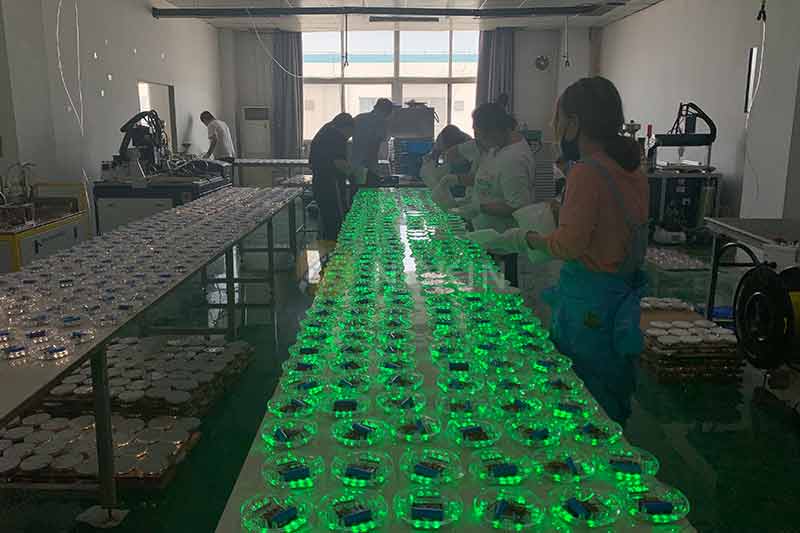 The size of
solar road stud
NK-RS-A6-1 is L125mm*W107mm*H26+50mm. The solar road stud NK-RS-A6-1 is not big so that it can be installed without obstructing the passage of vehicles. And solar road stud NK-RS-A6-1 has four color as the same as other common solar road studs, such as red, green, blue and yellow.
This size is common for
solar road studs
. In order to deal with different situations, NOKIN also produced an ultra-thin solar road stud. The size of this solar road stud is very small and there is almost no bumping.
The thickness of
solar road stud NK-RS-Q7
is only 7mm. Although solar road stud NK-RS-Q7 is very thin and small, its function is as comprehensive as other solar motorway road studs.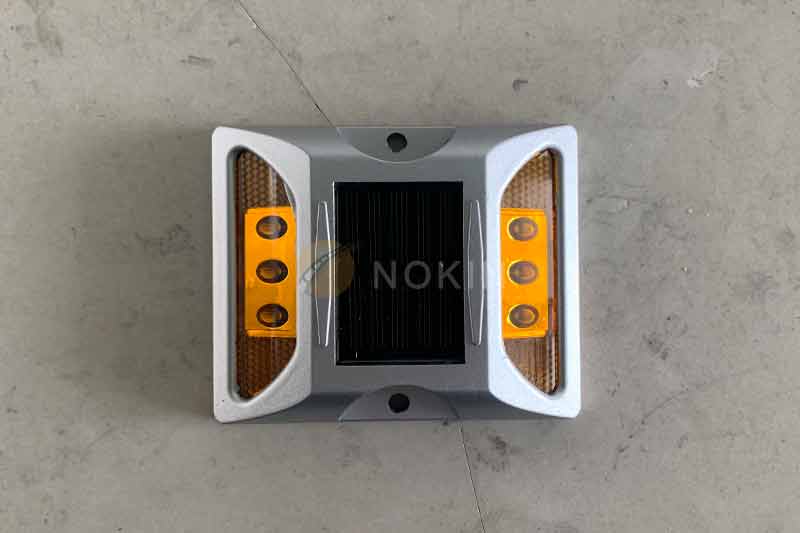 Solar road stud
products are used for vision induced traffic safety facilities with active lighting and passive reflection performance. In the night or rainy and foggy weather, automatic lighting of solar road stud is used to indicate the road contour and remind vehicles to pay attention to driving safety.