If you often visit NOKIN
solar road stud
website, you will get lots of information about solar road studs including but not limited to operation methods, characteristics, properties, new solar road stud products, etc. If you are interested in solar road studs or our products, please contact us!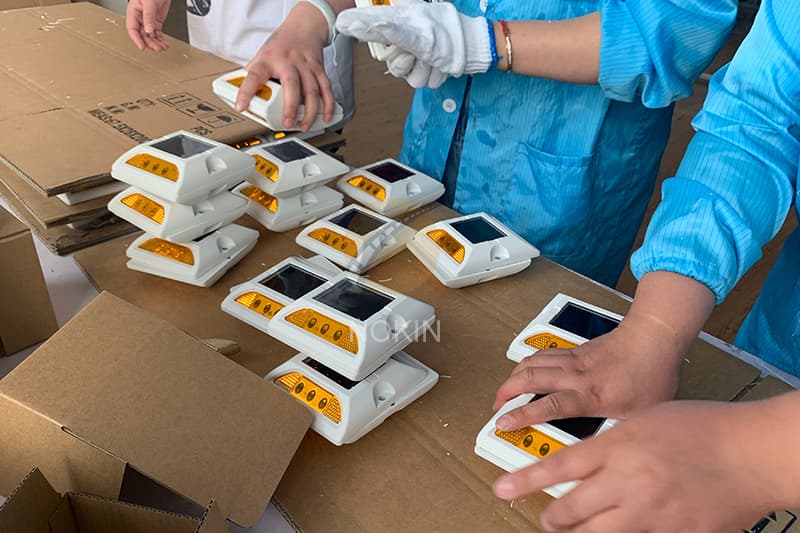 A perfect
solar road stud
must concern about these issues: impact resistance, water-proof, self-maintenance, visibility, efficiency and installation. Choosing a perfect production is not easy but NOKIN save your problem by creating goods that meet all the requires.
The NOKIN amber raised
solar road stud
NK-RS-A6-1 use aluminum(GB-ADC12)+PC(Japan Brand) as body material, which can resist more than 30 tons. The aluminum(GB-ADC12)+PC(Japan Brand) shell of solar road stud  A6-1 is better than PC shell due to its high load capacity and anti-resistance capacity.
The scope of application of
solar road stud
NK-RS-A6-1extends from simple obstacle marking to complex, optical road guidance tasks. Through the solar power supply an enormous autonomy can be achieved for solar road stud. An expensive and complex cabling falls away by using solar road stud.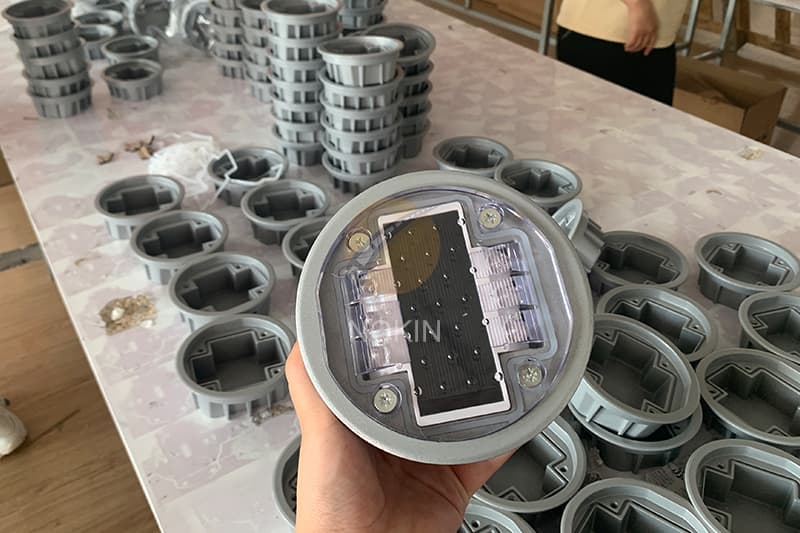 If you would like to know more about NOKIN
solar road stud
, please feel free to contact us and our adorable workers are willing to reply to you. Our website of solar road stud welcomes you all the time!