First of all, the
solar road studs
actively emit light and clearly outline the road. The solar road studs have a battery which is capable of storing up to hundreds of hours worth of charge, which means solar road studs can work even on days when there is little light.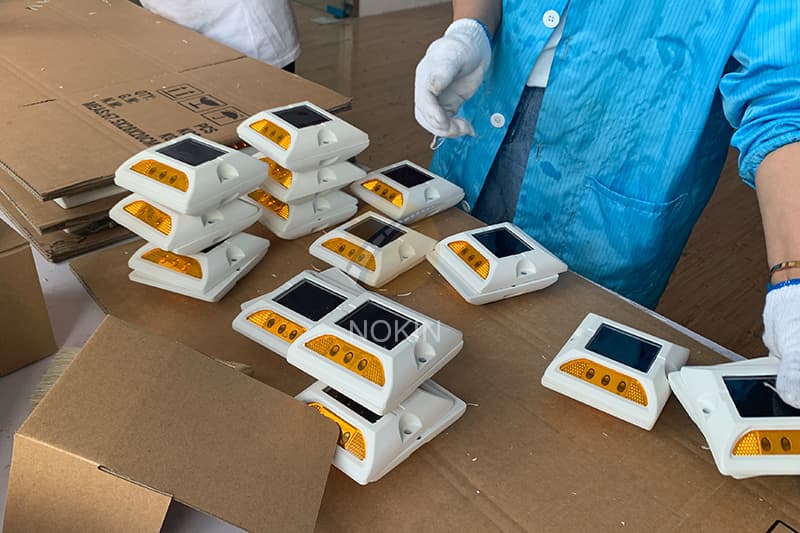 Secondly, the
solar road studs
greatly improve the lighting intensity, especially in poor weather or at night. Solar road stud can penetrate through fog or mist and provide visibility beyond 800m. The flashing raises driver's attention and impel divers to do relevant act more easier. High efficiency of solar road studs help to reduce traffic accidents.
For high efficiency of
solar road stud
, NOKIN uses USA brand flexible solar panel with high conversion and charge efficiency. solar road studs independently designed and produced by NOKIN boast high efficiency and cell conversion efficiency > 15%.
Except for excellent quality, perfect
solar road stud
should be easily installed. To set out solar road studs, it is barely impossible to keep the road surface as complete as new. Laying down electrical circuit make the situation worse.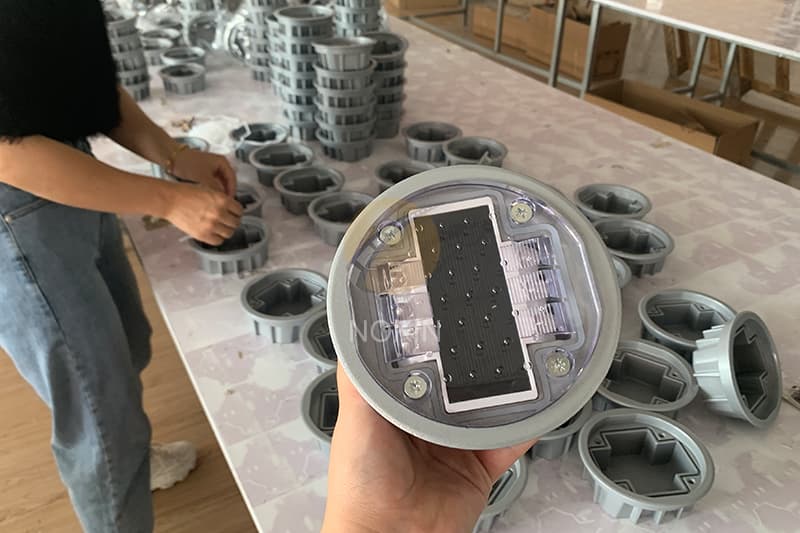 Whereas,
solar road studs
with small size can omit those installation steps and be placed in remote area without electrical facility. There are handles on the both side of it to prevent staining the reflective face when fix it. NOKIN solar road studs productions also meet this require.