Smart solar road stud meets national standards. Under the bright prospect of energy conservation and environmental protection, smart solar road stud manufacturers actively strengthen scientific and technological innovation. Smart solar road stud manufacturers adhere to the policy of demand-oriented and quality assurance.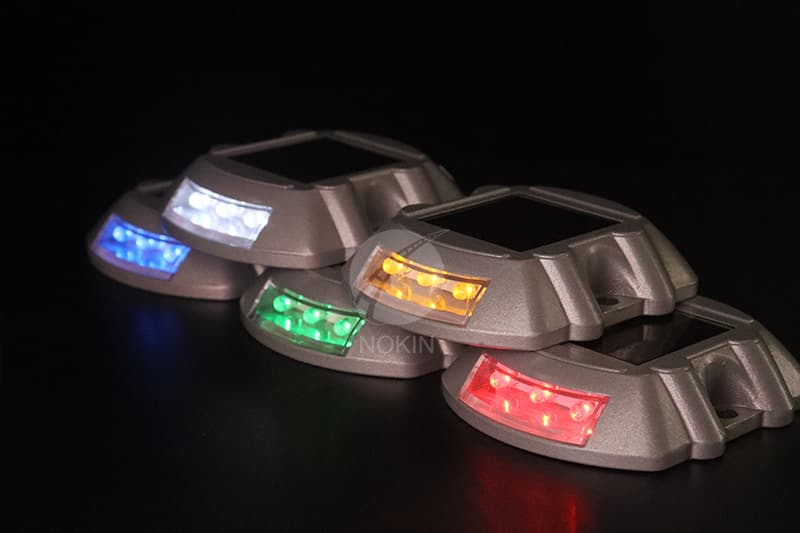 NOKIN continues to promote the technological upgrading of smart solar road stud products. Green and energy-saving smart solar road stud products can benefit the society and contribute more to the construction of smart cities in China.
According to the performance forecast of 2021, the market space of LED solar road stud continues to grow. LED solar road stud is not only an important part of LED lighting products, but also the core of intelligent lighting.
Recently, the research group of Professor Xiao Zhengguo from the school of physics of the University of science and technology of China, the Key Laboratory of strong coupling quantum material physics of the Chinese Academy of Sciences and the Hefei National Research Center for microscale material science has made important progress in the field of large-scale preparation of perovskite LEDs. The research team has taken an important step towards the commercial application of LED solar road stud lighting.
At about 18:30 p.m. on December 9, on Gaoxin Avenue, electrician Chen Yun was installing amber solar road stud. At present, he is responsible for the installation of some of the "Amber solar road studs" lit near Guanggu Third Road, Gaoxin Avenue. At the end of the day, he can install 10-15 amber solar road studs.