According to the different installation positions,
solar road stud
can be divided into embedded road stud and raised road stud. Because of the large traffic flow and easy to be rolled in the middle line, the solar road studs installed in the middle line have high requirements for compression performance.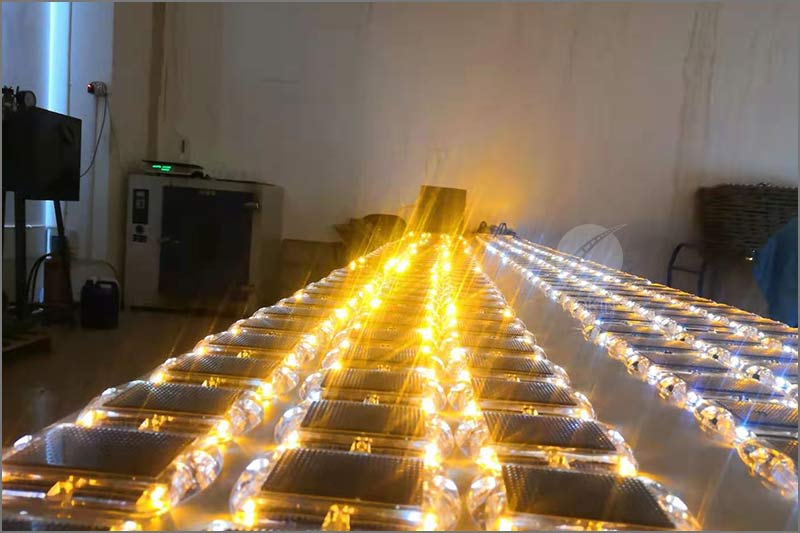 However, there are few vehicles passing through the edge line, so the compressive capacity of the road stud is not required. Therefore, the embedded road stud is generally used in the centerline, and the raised road stud is generally used for the edge line.
If the compression performance of the
solar road stud
is not strong, the solar road stud will rot easily after the car is rolled or impacted, or the electronic part inside is affected and can not work normally. Then it will lead to the shortening of the life of the solar road stud, the lack of practicability, and the reduction of cost performance. That kind of solar road stud is almost the same as an ordinary reflective road stud. Therefore, compression is a basic condition for the normal operation of solar road studs.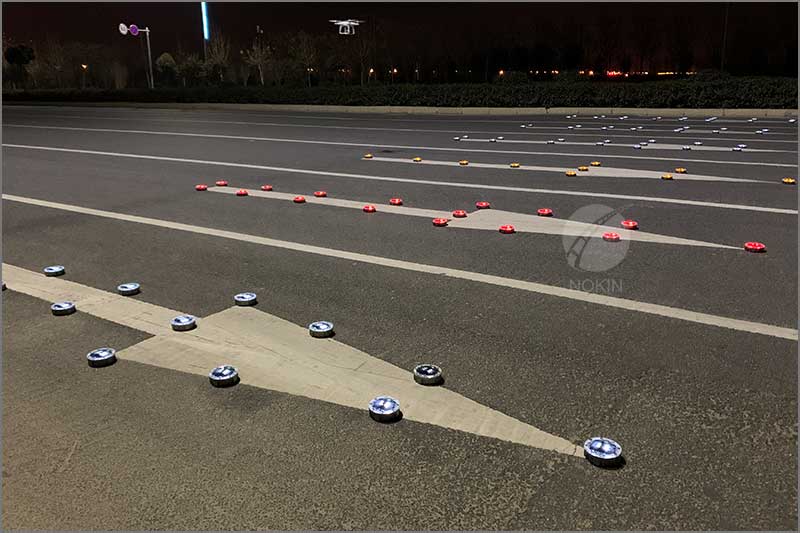 But the problem is that solar road studs contain electronic parts, so it is not easy to make the electronic parts have a high degree of compressive properties, so generally speaking, the compressive properties of solar road studs are worse than ordinary ones. However, some measures can improve the compressive performance of solar road stud. For example, solid filling and lowering height, adding reinforcement materials, etc.
The
embedded solar road stud
can solve the problem of compression. The embedded solar road stud means that the solar energy road stud is embedded in the ground, and only 2-3mm is exposed to the ground. However, the solar road stud used in the edge line does not require high compression performance, and the protruding ground can still work normally.