Solar road stud
is very suitable for installation on expressways and ordinary highways to remind drivers to pay attention to driving safety and reduce traffic accidents. Fog and haze weather in winter and night will cause dim light, where solar road stud can make efforts.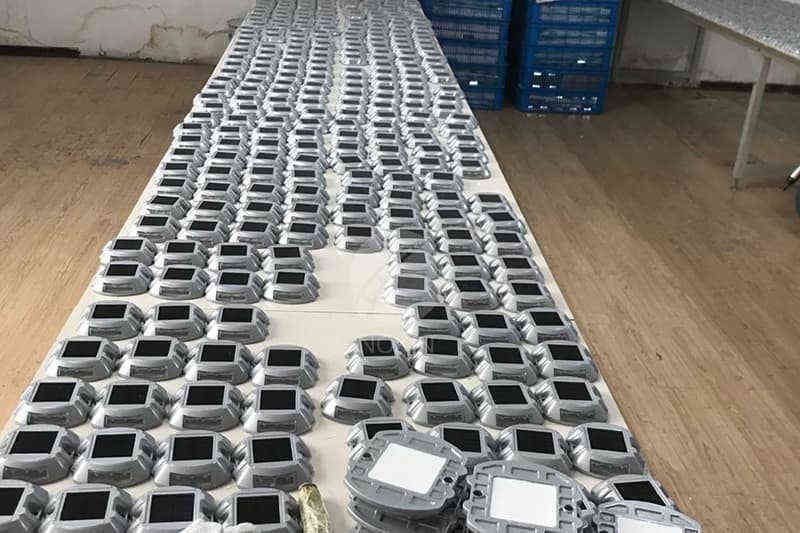 Under such bad conditions, driving is easy to cause traffic accidents because of unclear vision and short sight distance. And
solar road stud
can light your way home! Ten million roads, safety first. Solar road stud can ensure your driving safety.
When you drive home in the night, you think happily about the happy things of the Mid-Autumn Festival, and look at the shining and neat solar road studs in your eyes. Will you feel much better? Solar road studs laying on the road, flashing or last brighting, is really a beautiful scenery!
Solar road stud NK-RS-T1
is a road stud of NOKIN. The biggest difference between this product and other solar road stud is its shape. Unlike the usual round or square solar road stud, solar road stud NK-RS-T1 is in the shape of a half cylinder. The purpose of this design is to facilitate installation on the outside of the wall and the edge of the road. This road stud can closely fit the edge of the road, has better stability, and will not be crushed by vehicles.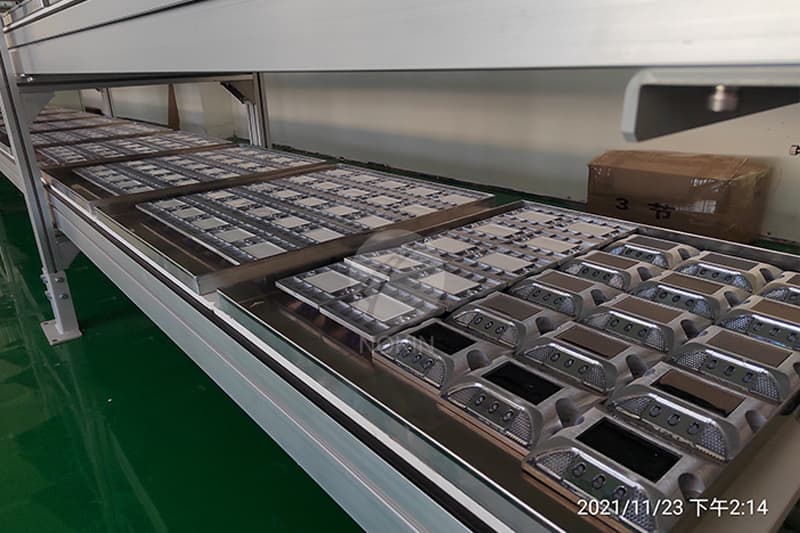 Solar road stud T1
is more suitable for parking lots, high-speed intersections, road piles and other places. Its shell is made of aluminum and plastic, which is very stable under pressure. The service life is up to 3-5 years.